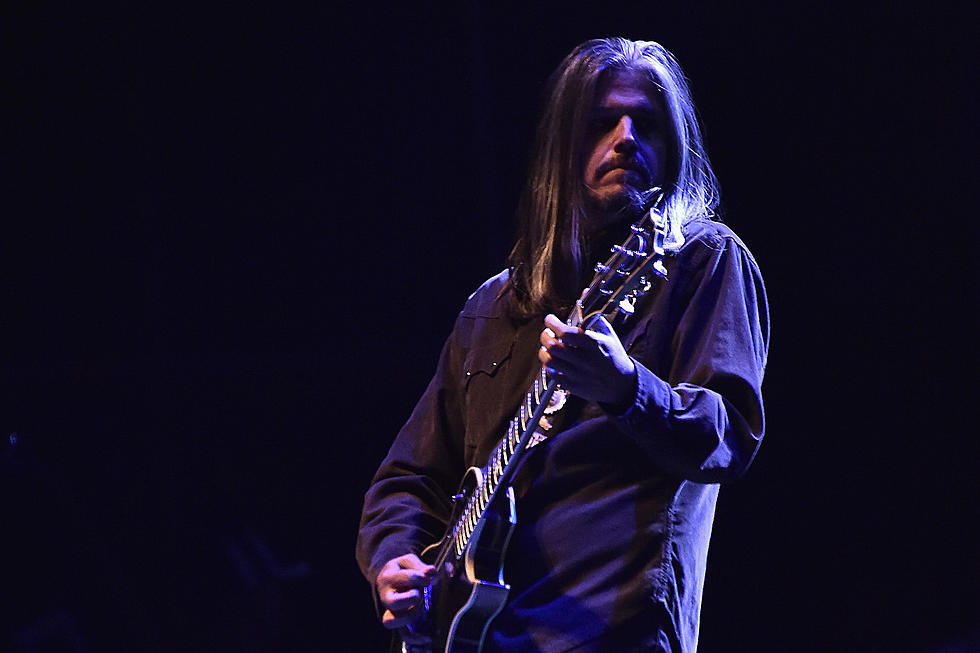 Adam Jones Says Tool Might 'Dig a Couple Oldies Out' for Upcoming Tour
Steven Ferdman, Getty Images
Tool will embark on a North American tour starting in late September, and apparently, fans can expect some changes to the setlist compared to their previous run. Adam Jones said they might "dig a couple oldies out" and switch things up a bit for the upcoming shows.
The rockers' next performance will take place at the Louder Than Life festival at the end of September, and then their first headlining show will take place Oct. 3 in Loveland, Colorado. They'll make a few other festival appearances throughout the trek, and it'll wrap up Nov. 21 in Toronto, Canada.
In a new interview with Pollstar, Jones teased that they have a couple of changes planned for the upcoming set of shows, including adding some older songs and new stage visuals.
"I'm just happy that we have loyal fans and people can come see what we do and appreciate it. We just want to put on a good show, the four of us, and want people to walk away and really feel like they got their money's worth, and just let them forget about the wicked world for two hours and just have a good time," he said.
"We've added to the show. We haven't played all the markets and definitely want people to see what we're doing. We might dig a couple oldies out and angle our set list a little bit, and the rhythm of it. And we got some new visuals, which are very cool."
Of course, we can't predict exactly which "oldies" the band plans on adding to the set, but Jones did share a video on social media rehearsing their 10,000 Days track "Rosetta Stoned," which fans were freaking out about on Reddit. According to Setlist.fm, the group played the song a few times in 2018, but prior to then, they hadn't since 2009. So, it's definitely a rarity at this point, and their fans would apparently really like to hear it.
READ MORE: Tool Fan Admits They May Have Ruined Their Own Wedding Day Over a Tool Concert
Among Tool's upcoming shows is a slot at the Power Trip festival, which also features performances by Guns N' Roses, AC/DC, Iron Maiden, Judas Priest and Metallica. Jones added that the members of Tool are honored to have been asked to play the festival, and be "put in the basket with these other legendary bands."
See all of Tool's upcoming dates at this location.
Top 75 Hard Rock + Metal Guitarists of All Time
Counting down rock and metal's greatest guitar players.