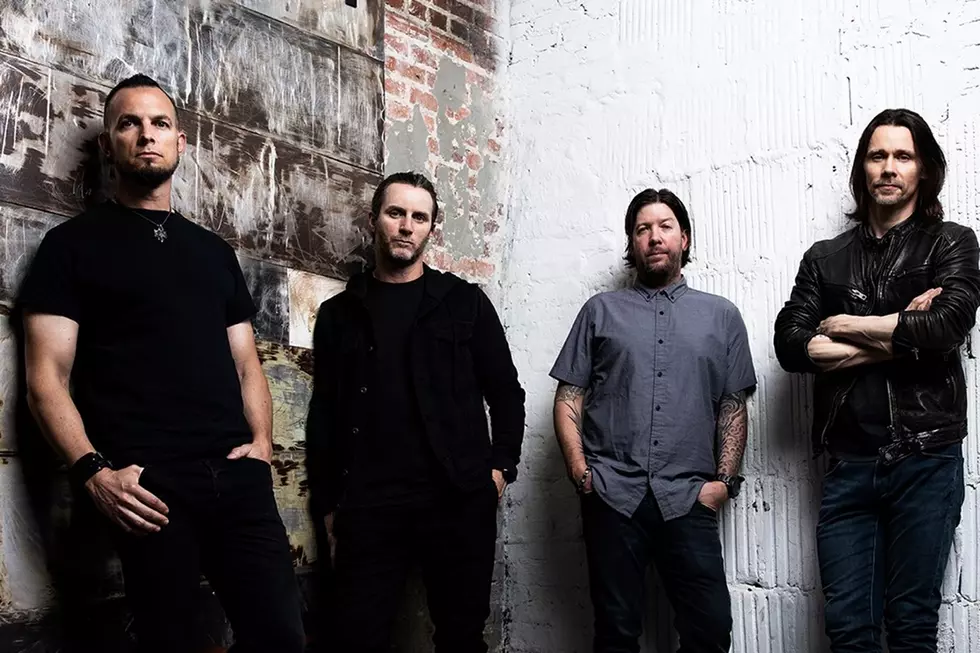 Alter Bridge Deliver 'Sky' High With Triumphant 'In the Deep' Song
Napalm Records / Photo by Sturge
It's time to look back to the "sky," as Alter Bridge have released the latest song from their upcoming Walk the Sky album. The powerful "In the Deep" is ready to uplift your earbuds, so take a listen in the player below.
The song opens with some soaring guitar work, pulling back for a more restrained opening verse that allows Myles Kennedy to build to a triumphant and inspirational chorus. The band has also unleashed a water-themed lyric video for the song which can be seen below.
"In the Deep" is now currently available through all digital service providers, offering the latest taste of the upcoming Walk the Sky album, due Oct. 18 through Napalm Records. Get your pre-orders in now at this location.
The band is also gearing up for a return to the road. After playing two dates in Raleigh and North Myrtle Beach Sept. 19 and 21, the group will officially kick off the Victorious Sky tour with Skillet and Dirty Honey on Sept. 22 in Baltimore, Md. The North American tour will continue through Oct. 25 in Orlando, with the band catching a quick break before heading off to Europe with Shinedown, Sevendust and The Raven Age for dates in November and December. See all their scheduled touring and get ticketing info here.
Alter Bridge, "In the Deep"
See Alter Bridge in the Best Rock Songs of 2019... So Far