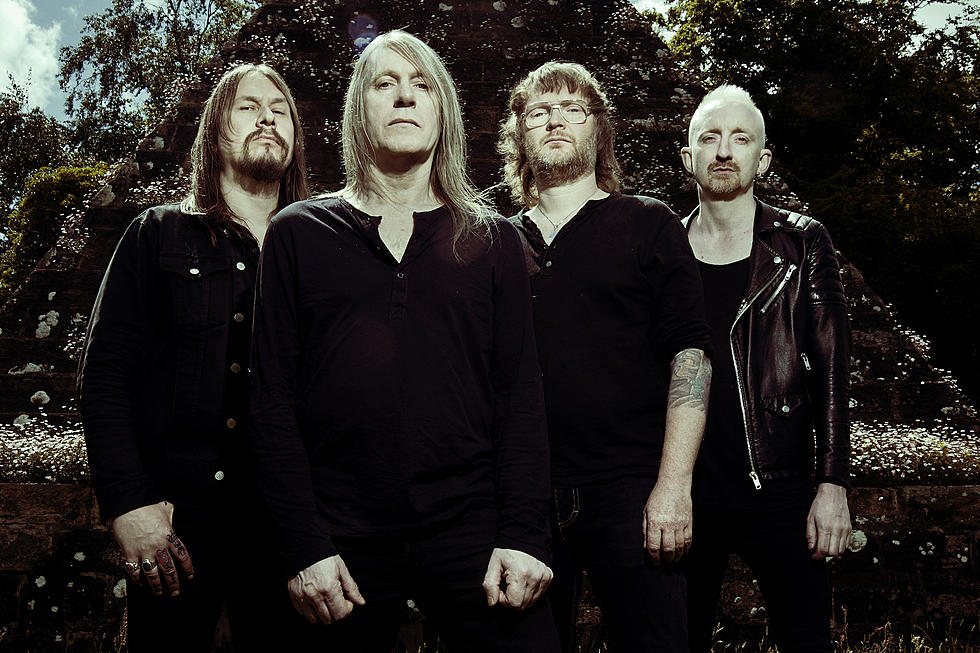 Angel Witch Storm Back With New Song, Announce 'Angel of Light' Album
Ester Segarra, www.e-segarra.com
New Wave of British Heavy Metal legends Angel Witch have returned, announcing Angel of Light as their first album since 2012's comeback effort, As Above, So Below. Listen to the first single, "Don't Turn Your Back," which is steeped in classic metal glory, below.
While they remained an underground act and have become cult icons, Angel Witch's influence on metal's trajectory in the early '80s can't be overstated. On "Don't Turn Your Back," things appear to have come full circle as the band sounds like they were inspired by Megadeth being inspired by them — did you stay with us on that?
Singer and guitarist Kevin Heybourne sounds no different than he did on the band's classic self-titled debut, discharging his raw and melodic voice over an energetic riffing frenzy, complete with an unapologetically catchy hook.
"It's hard to believe it's been almost a decade since we recorded our last album and it is so exciting for us, personally, to have another record fully finished and in the bag which reflects the passion and chemistry of the line-up we have enjoyed over the last two and a half years," said Angel Witch.
Angel of Light drops Nov. 1 on Metal Blade. Pre-order your copy here and view the album art and track listing beneath the video.
Angel Witch, "Don't Turn Your Back"
Angel Witch, Angel of Light Album Art + Track Listing
1. "Don't Turn Your Back"
2. "Death from Andromeda"
3. "We Are Damned"
4. "The Night is Calling"
5. "Condemned"
6. "Window of Despair"
7. "I Am Infamy"
8. "Angel of Light"
2019's Best Metal Albums... So Far