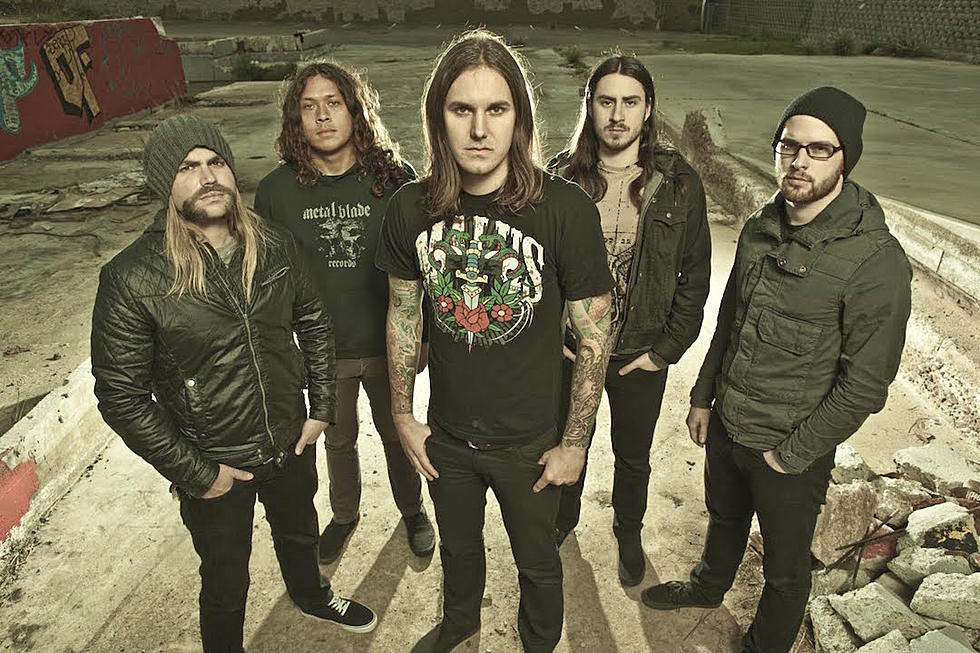 As I Lay Dying Return With New Song + Classic Lineup
Metal Blade
As I Lay Dying have returned with their first new song in nearly six years, titled "My Own Grave." The accompanying music video features the band's "classic" lineup of vocalist Tim Lambesis, guitarists Nick Hipa and Phil Sgrosso, bassist Josh Gilbert and drummer Jordan Mancino.
Although no plans for an album have been announced, it was also revealed that the band will be performing their first comeback show next Saturday, June 16, at Soma Sidestage in San Diego, California.
Lambesis was incarcerated in 2014 for attempting to hire a hitman to kill his estranged wife. Ultimately, he served three years of his six-year sentence and was released near the beginning of 2017.
While the singer served his time, the rest of the band's members formed the group Wovenwar, issuing their self-titled debut in 2014, followed by Honor Is Dead two years later. Both albums were released through Metal Blade, the label home of every As I Lay Dying record starting with Frail Words Collapse.
As I Lay Dying, "My Own Grave"
See As I Lay Dying in the 50 Best Metal Bands Who Released Their First Album in the 21st Century
10 Shocking Crimes in Rock + Metal History