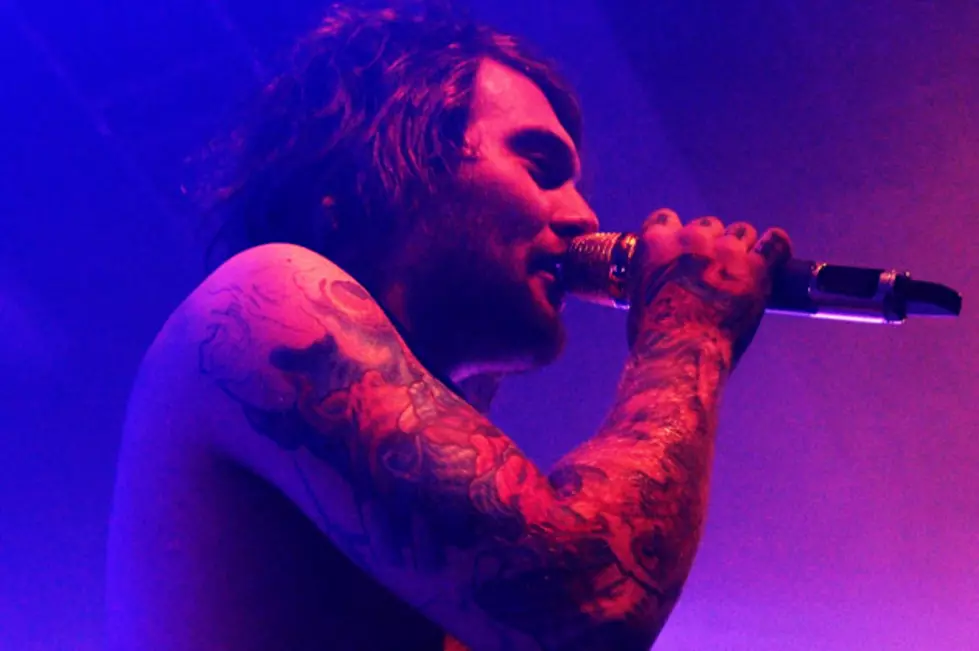 Asking Alexandria's Danny Worsnop Offers Video Update on Torn Vocal Cords
Liz Ramanand, Loudwire
Asking Alexandria's Danny Worsnop is speaking, but is still on the path to recovery from a recent vocal cord tear that knocked him out of action just prior to the holidays.
The band was out on tour in early December when Worsnop's voice finally gave out, though the band was able to salvage their New York stop of the Monster Energy Outbreak tour when the vocalists for support bands As I Lay Dying, Memphis May Fire, I See Stars and Atilla stepped in to save the day.
After seeking treatment from vocal specialist Dr. Sugerman, Worsnop feels he is on the path to recovery and he decided to let fans in on the process by shooting a video with the good doc showing one of his recent sessions. The clip was filmed approximately two weeks after the singer's initial treatment. In it, the viewer gets to see Worsnop's visit with Sugerman, the singer's description of the flex camera and the doctor's eventual shots of Worsnop's vocal cords.
The good news is that Worsnop has some time to rest his vocal cords as the band has finished most of their forthcoming album and have been enjoying the holiday break without any immediate dates looming.
Watch Danny Worsnop's Vocal Cord Checkup