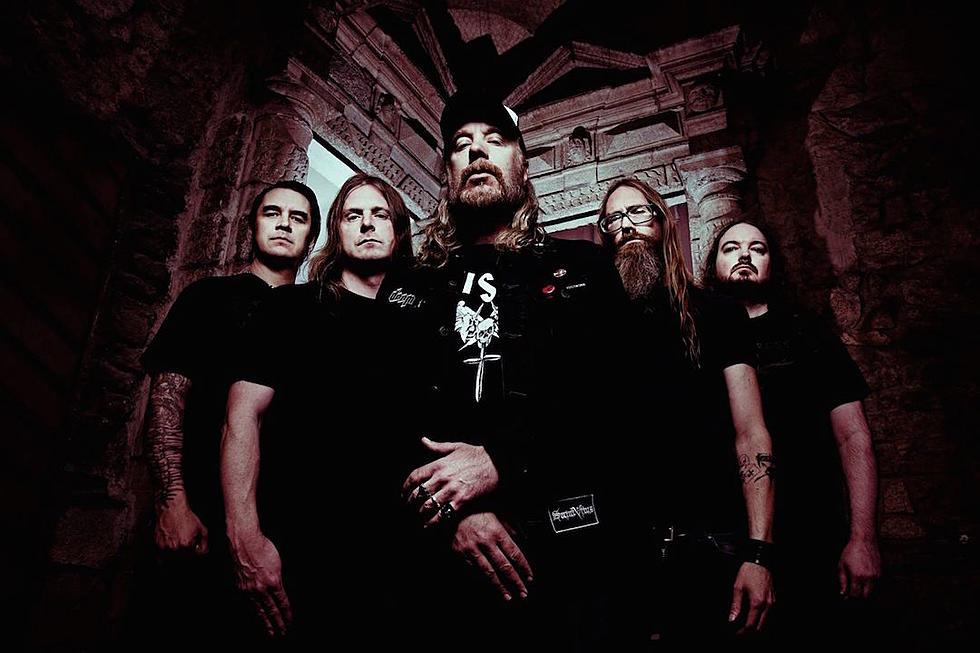 At The Gates Albums Ranked
Century Media
Even within the relatively close-knit and oftentimes incestuous Swedish death metal community, At the Gates always stood alone.
Though they were founded in the city of Gothenburg, later famed for producing a generation of influential melodic death metal bands, At the Gates pursued a stubbornly individualistic, experimental direction with their first and second albums, '91's The Red in the Sky is Ours and '92's With Fear I Kiss the Burning Darkness, which made ample use of a violin (!) and followed a 1990 EP called Gardens of Grief.
Then, with '94's Terminal Spirit Disease, the recently reconstituted quintet of vocalist Tomas Lindberg, guitarists Anders Björler and Martin Larsson, bassist Jonas Björler and drummer Adrian Erlandsson owned up to their hometown's burgeoning reputation as the world capital of melodic death metal and doubled down with one of the genre's signature efforts in 1995's Slaughter of the Soul.
However, just when they seemed poised to break down undreamed-of commercial boundaries, At the Gates suddenly disbanded, spinning its members off into numerous new projects (The Haunted, The Crown, Nightrage, etc.), and, conveniently, bestowing their former band with an ever-growing cult following typically (and morbidly) afforded to dead rock stars.
Luckily, the grim reaper always kept his distance from At the Gates' musicians, and, after nearly 20 years inspiring countless bands across the world (most notably and perhaps surprisingly America's melodic metalcore groups of the early '00s), At the Gates reunited for 2014's hotly anticipated 'At War with Reality,' supported by numerous tours and promises of new studio works still to come.
But, for now, At the Gates' quarter-century-long career has amazingly produced just five studio long players, so come and kiss the burning darkness as we set about ranking this legendary band's discography in the gallery below.