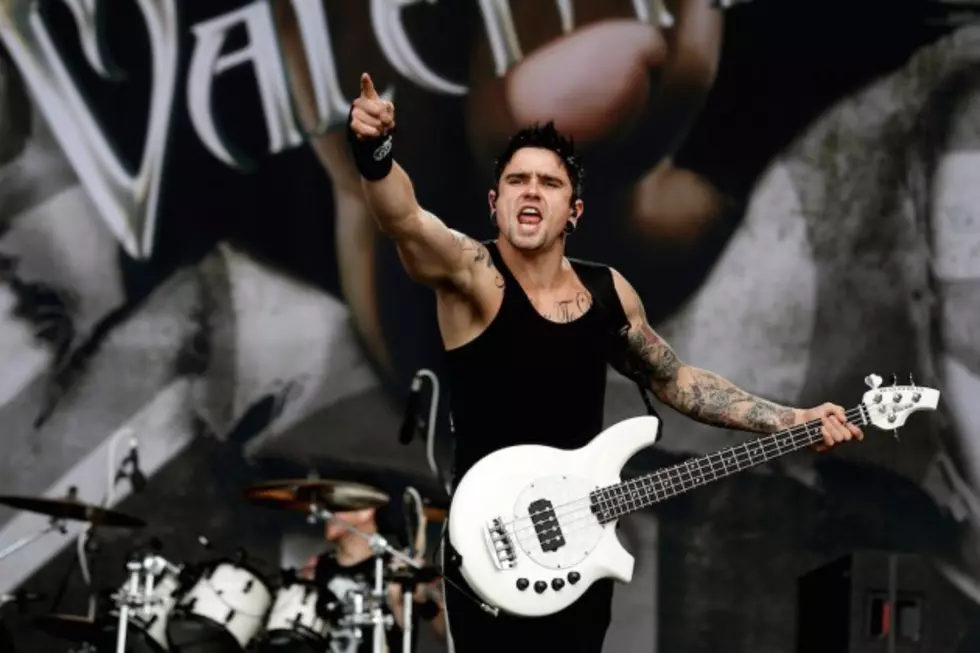 Bassist Jay James Exits Bullet for My Valentine
Simone Joyner, Getty Images
Bullet For My Valentine bassist Jay James is no longer in the band. In a posting on the Welsh group's Facebook page, the band announced James' departure, telling fans they'll reveal James' replacement "when we feel the time is right." That time may be sooner rather than later, as the guys are currently in the studio with producer Colin Richardson, working on their next album.
James joined the band in 2003 and was a part of all four of the group's studio albums. His departure caught a lot of fans by surprise, and as you can read above, the group gives no clues as to why James is no longer in the band. In fact as recently as Feb. 1, everything seemed to be alright within the group and in regards to the creative process for the band's fifth album. The group told fans about the success they've had recording this album, so far.
To all our fans around the World,

It is with regret that Bullet For My Valentine has to announce that Jay James is no longer a member of the band. Jay has been a part of this band for well over 12 years and part of our lives forever, and we're gonna miss him as much as we know you guys are too. We wanna wish him all the best and success with whatever he chooses to do next and will always be grateful for his contribution and sacrifices he made for this band.

We'll announce a replacement for Jay when we feel the time is right, but until then we're gonna be busy and focused recording our next record and making sure its the best album we've ever made.

2015 is already shaping up to be a massive year for us with lots of exciting things going on behind the scenes which we'll be announcing as soon as we can.

Thank you all for your continued support.

Matt, Padge, Moose.
Here's a piece of what the group had to say earlier this month, on their Facebook page, "We've been working hard on this record for over a year now, writing and demoing a ton of material in that time. As we sit here on the 1st of February 2015, we have the most songs we've EVER had written for an album before recording session, and now begins the difficult process of choosing the best of the best of them to make the cut for #BFMV5" Check out their full posting here.
In January, it was announced that the group would be heading out with Slipknot, Lamb of God and Motionless in White for the Summer's Last Stand trek. We'll keep you posted on who BFMV will bring in to replace James on that trek and for any further recording sessions.