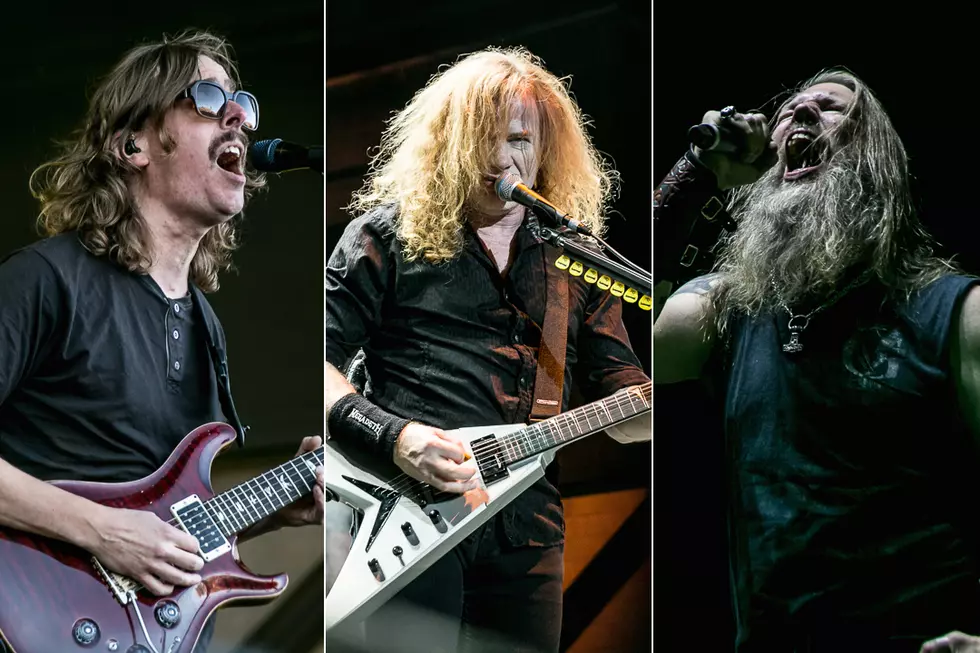 Best Metal Albums of 2016 (So Far)
Kathy Flynn, WickedGoddessPhotography.com (3)
At the end of each year, we wonder how the next year could possibly top the slew of stellar albums added to the ever-expanding heavy metal canon. Time and time again, year after year, albums from metal's most esteemed acts, burgeoning up-and-comers and stalwarts of the underground all release essential albums, demonstrating that there's still plenty left to be uncovered.
In 2016, classic acts like Megadeth and Anthrax have further cemented their respective legacies as they contend with bands half their age, still showing everyone the perennial youth of their brand of heavy metal. From the underground, Rotten Sound and Fleshgod Apocalypse served up slices of brutality while Killswitch Engage and Amon Amarth proved sticking to a tried and true formula can work so long as you deliver the goods.
As the year goes on, we'll be adding more entries to the Best Metal Albums of 2016 So Far list, so click through the gallery above to see which discs have currently made the list.
20 Best Metal Albums of 2015