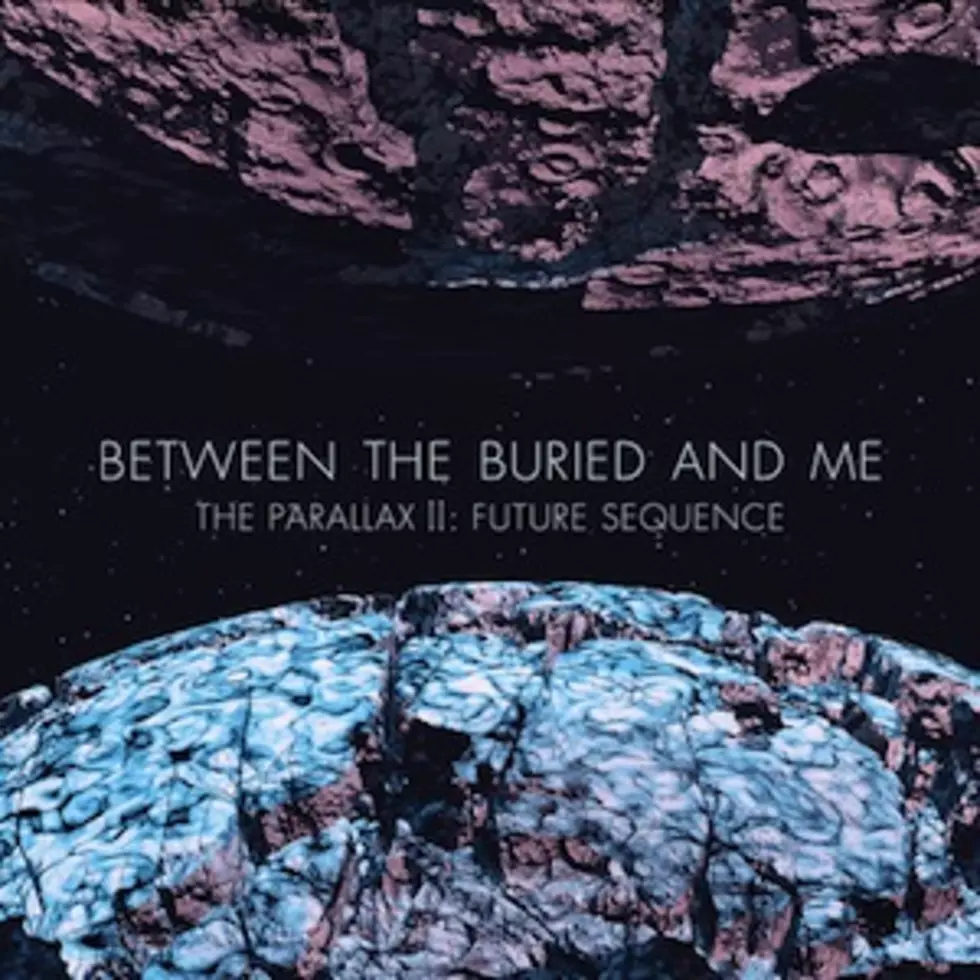 Between the Buried and Me Announce Release Date for 'Parallax II: Future Sequence'
Slip into something more comfortable and proceed into space -- because progressive metal masters Between the Buried and Me have announced that their next album, 'The Parallax II: Future Sequence,' will be released on Oct. 9. The full-length effort, which follows the 2011 EP, 'The Parallax: Hypersleep Dialogues,' will see BTBAM continue their streak of monstrous concept albums that both pummel and captivate.
Between the Buried and Me guitarist Paul Waggoner offers a detailed description of the 'Parallax II' concept. "The two main characters of the story take on a journey through space and time with the unenviable task of having to cure the flaws of humanity by any means necessary," begins Waggoner. "While the EP served mostly as an introduction to the characters, Future Sequence contains the action of the story.
He continues,"The lyrics are written in the stream of consciousness style, which really helps to capture the perspective and emotion of the characters. We really enjoyed the challenge of writing this record, and I think we were all pleasantly surprised with how well the music and lyrics jived with one another. I couldn't be happier with how Future Sequence turned out."
Frontman Tommy Rogers also explained what fans should expect from the band's first full-length since their 2009 piece, 'The Great Misidrect.' "This album is Between the Buried and Me on steroids," claims Rogers. I feel like we have created an album that perfectly mirrors the band we've been trying to create since day one. An album that has sounds that will stimulate many genres and music fans alike. A conceptual journey that takes the listener to worlds that seem familiar and worlds that make you scratch your head.
Rogers finishes, "From start to finish this is music we want to create, not music we think people want us to create. We create songs that keep us (and hopefully you) excited about heavy music. Keep listening… something new will be there each time. Enjoy the music… we enjoyed writing it."
Between the Buried and Me are set to co-headline the 2012 Summer Slaughter Tour along with death metal legends Cannibal Corpse. Go back into your music archives and start blasting the first 'Parallax' record, because this next piece sounds effing epic!