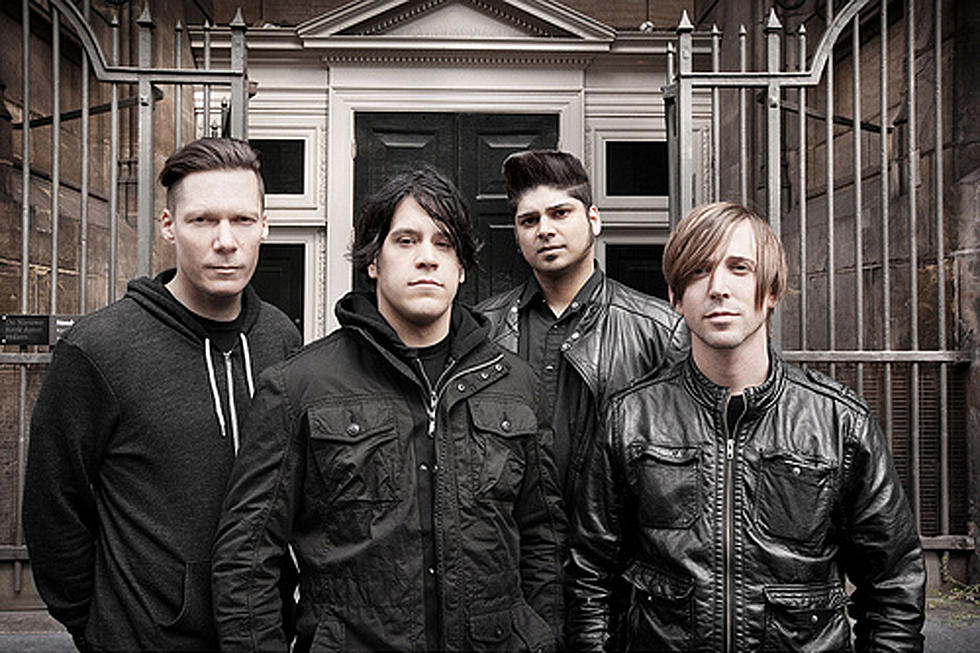 Billy Talent Take Musical Journey With New Song 'Forgiveness I & II'
Warner Music Canada / Photo by Dustin Rabin
Get ready for a musical journey, courtesy of Canadian rockers Billy Talent. The band has just release their new song "Forgiveness I & II," which as the title suggests plays out over two parts.
The first part of the song comes with a much more immediate rock approach, alternating between a proggy and anthemic vibe, pushed forward with guitarist Ian D'Sa's distinctive licks and some nimble drum work. Meanwhile, singer Ben Kowalawicz unleashes some serious power vocals, belting, "I scream at the stars, but nobody's listening / Searching for the end, but the journey's the reason for existence / It's tearing at my heart, the secret's in the distance / Hard to find the truth in the dark when you're begging for forgiveness."
About midway in, the song pulls back into a more calming musical spiral, as the acceptance appears to have taken hold. A Morgan Gold produced lyric video also shows the changing of mood, as the flow of an aggressive red paint backdrop settles more into a beige meets deluge of multiple colors. Watch the lyric video below.
The band has not officially announced a new album as of yet, but "Forgiveness I & II" is the first hint that more music may follow. If you like what you hear, the song is available here.
Meanwhile, Billy Talent will have some time off the road before they pick up again in 2020. At present, the next scheduled tour won't take place until May and June as the band heads off to Europe to play a mix of festivals and their own shows. See their touring stops here.
Billy Talent, "Forgiveness I & II"
66 Best Rock Albums of the 2010s