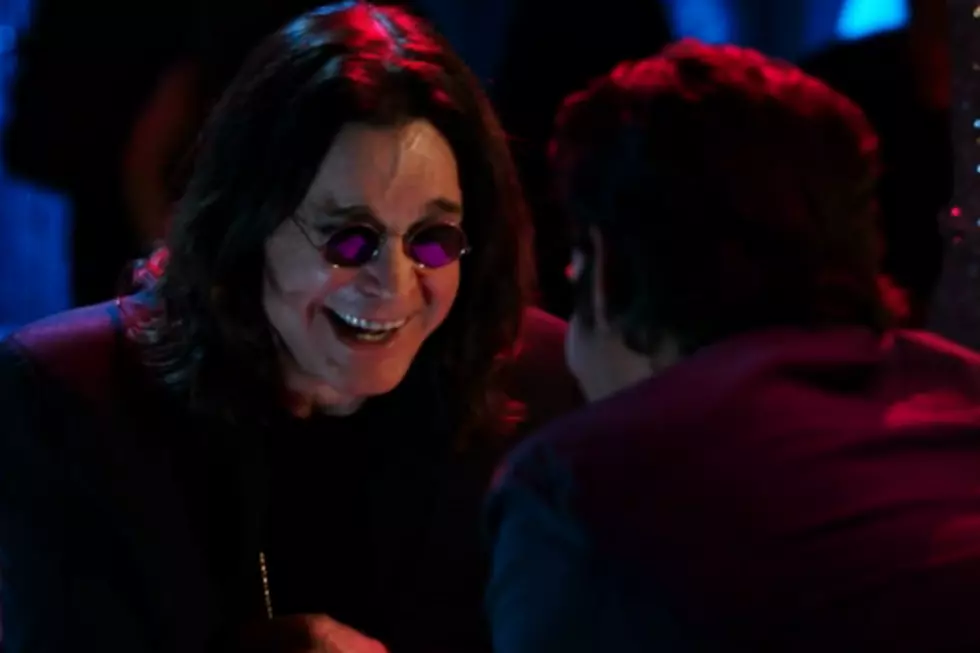 Black Sabbath Perform 'End of the Beginning' on 'CSI: Crime Scene Investigation'
CBS
After much anticipation, Black Sabbath finally premiered the new track 'End of the Beginning' on CBS cop drama 'CSI: Crime Scene Investigation.' Sabbath got some pretty good TV time on the program, performing the new song before vocalist Ozzy Osbourne showed off his acting chops during an after-show interview.
The 'CSI' season finale actually kicked off with Black Sabbath onstage performing to a small club crowd. The cop characters stand in the back to watch Sabbath play as they discuss concerts they've seen in the past. Apparently some crime stuff happens in the show and there is some sort of storyline going on, but needless to say, we were paying attention to Sabbath.
Ozzy Osbourne was shown giving an interview after Sabbath's performance, where the singer was able to give Black Sabbath's next album, '13,' a nice plug. The interviewer goes on to tell Ozzy that the Sabbath singer was his first interview ever, but in true Ozzy fashion, the Prince of Darkness didn't remember the 1986 interview, or anything at all from 1986.
You can check out the entire 'CSI' episode by clicking the red button below. The band's appearance starts immediately. Black Sabbath's '13' album drops June 11.