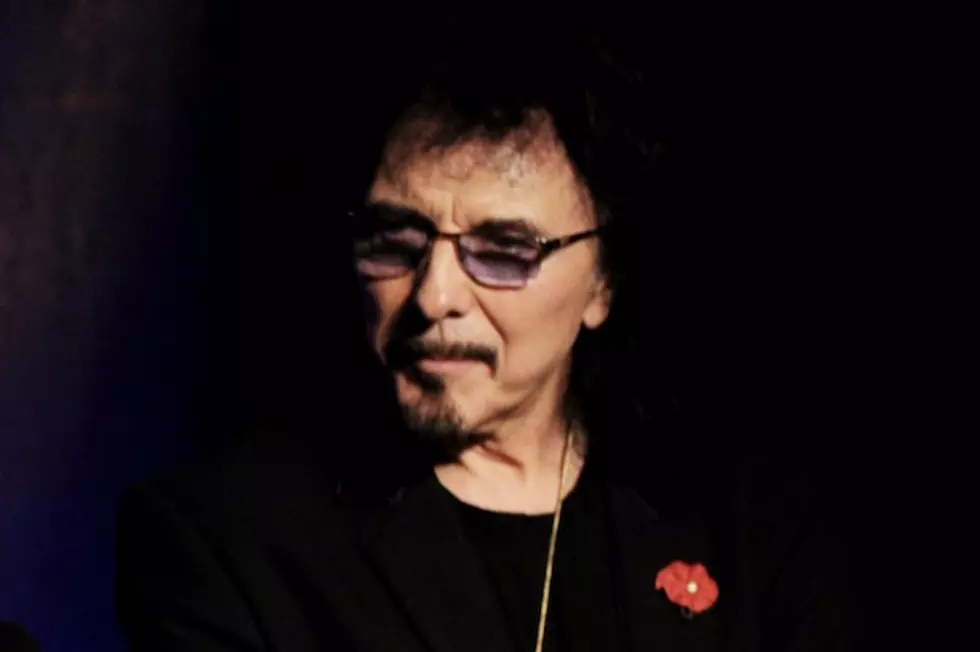 Black Sabbath Guitarist Tony Iommi Diagnosed With Lymphoma
Tough news to report, as Black Sabbath guitarist Tony Iommi has been diagnosed with lymphoma, which is a cancer that forms in the lymph nodes. The good news is that it's been caught in the early stages and the guitar deity is currently in discussions with his doctors to determine the best course of treatment to fight the disease.
Iommi is truly the 'Iron Man' of heavy metal and his publicity team has said that he is keeping an upbeat attitude regarding his diagnosis. A positive attitude should certainly help Iommi as he works toward a recovery!
The news of Iommi's health battle comes on the heels of Sabbath's announcement on Nov. 11 that the original lineup would be reuniting to write and record their first album in more than 30 years, which would be supported by plenty of touring. Up until recently, the band has been working in Los Angeles with producer Rick Rubin.
The rest of the members -- Ozzy Osbourne, bassist Geezer Butler and drummer Bill Ward -- will head back to their native UK to continue working on the effort with Iommi, so he can receive proper treatment. The album is still on track for a fall release.
The statement issued by Sabbath's PR team also asked fans to send positive vibes to Iommi in this difficult time. Loudwire certainly would like to oblige and send our very best to Iommi and his family.
Rock acts such as Slash, Anthrax and Disturbed's David Draiman have already sent Iommi their well wishes via Twitter. Take a minute out of your day and send your thoughts and prayers out to the guitarist in the comments section below.