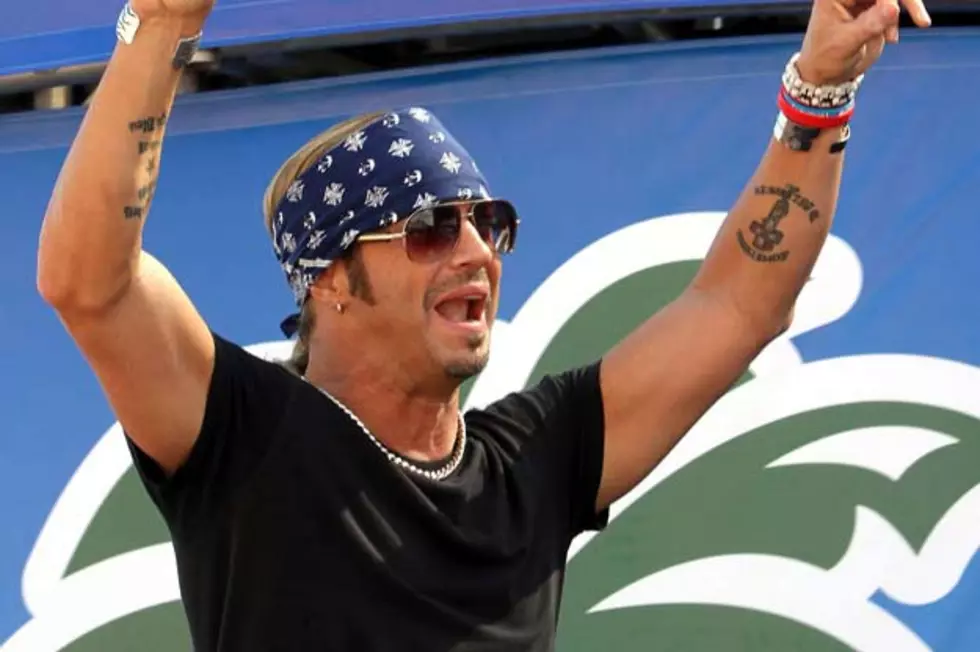 Bret Michaels Launches New Pet Apparel Line
Are you one of the millions of pet owners who wishes your dog looked more like Bret Michaels? Of course you are! Luckily for all you pet-o-philes out there, the Poison singer has released his own line of pet accessories and apparel exclusively for PetSmart.
If you ever checked out Michaels' most recent reality TV show, 'Bret Michaels: Life As I Know It,' you'd know that the family of the rock star includes two German Shepherds. Having designed the collection, the self-professed animal lover kept his own pets in mind when crafting these masterful specimens.
"I know there are other pet parents like me who want to show off their pets in rock-star style," says Michaels. "I've been a pet lover since I was a child so I created this line for everyone who wants something unique to rock their pets' world."
Michaels' new line includes a plush toy tour bus, a rockin' pink and black animal bed, a thorn-embossed leather collar, dog shirts, bow ties and a piece of apparel Michaels never goes without -- a bandana.
"Partnering with Bret Michaels allows us to offer pet parents unique products that are reflective of their pets' personalities," says Laurie Taylor, Vice President of hardgoods merchandising for PetSmart. "The rocker vibe of the Bret Michaels Pets Rock collection extends PetSmart's assortment of exclusive products, adding yet another one-of-a-kind option for pet parents."
Check out the full line of Bret Michaels PetSmart products here.