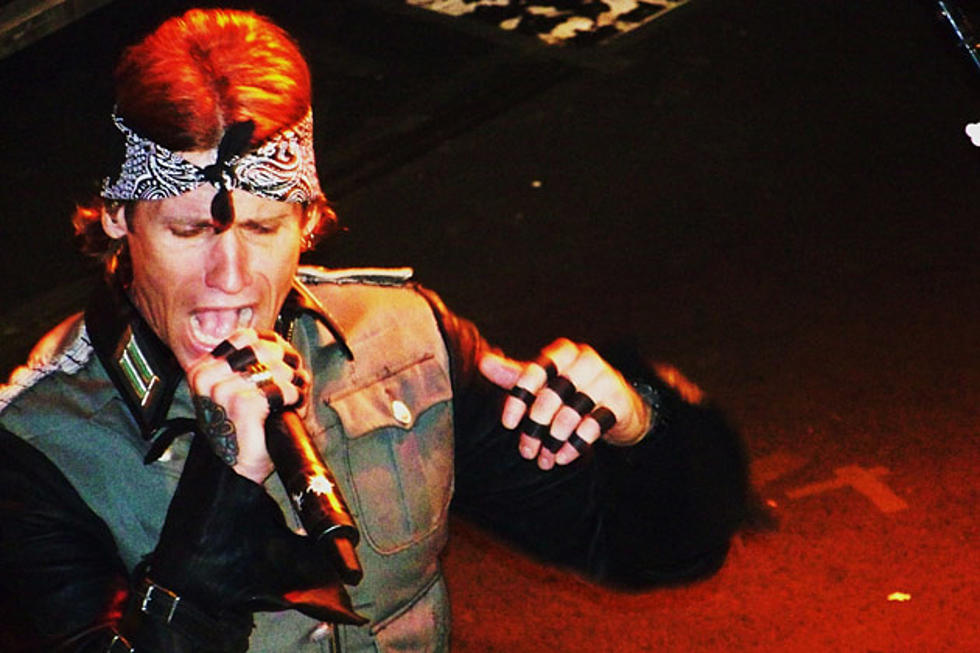 Buckcherry Singer Josh Todd Digs Deep Into New Single 'Gluttony'
Liz Ramanand, Loudwire
Buckcherry have a big year ahead of them with their upcoming album 'Confessions,' due out Feb. 19. The disc's first single 'Gluttony' is quickly rising up the rock charts, while the band is currently in the midst of a headlining trek before hitting the road with Kid Rock for an arena tour across the States.
Loudwire recently caught up with Buckcherry singer Josh Todd, and he talked about what the album's catchy lead single 'Gluttony' means to him.
"It's just about trying to control your behavior," he explains. "They always say that you have to do everything in moderation and that's never been my experience. One is okay, two is better, three is fantastic and four is the best. I want to consume everything, I want to go big or go home. I'm either on 11 or I'm asleep."
Todd concludes, "That's my problem, that's my struggle, trying to moderate -- that's what 'Gluttony' is about. It's like 'I want it, I need it, I love it' and everything that feels good to me, I want to overdo it. It's just who I am and I don't understand why I can't do it."
The 'Gluttony' single is currently available via iTunes. Stay tuned for our full exclusive interview with Buckcherry frontman Josh Todd.
Check Out the Lyric Video for 'Gluttony' Below