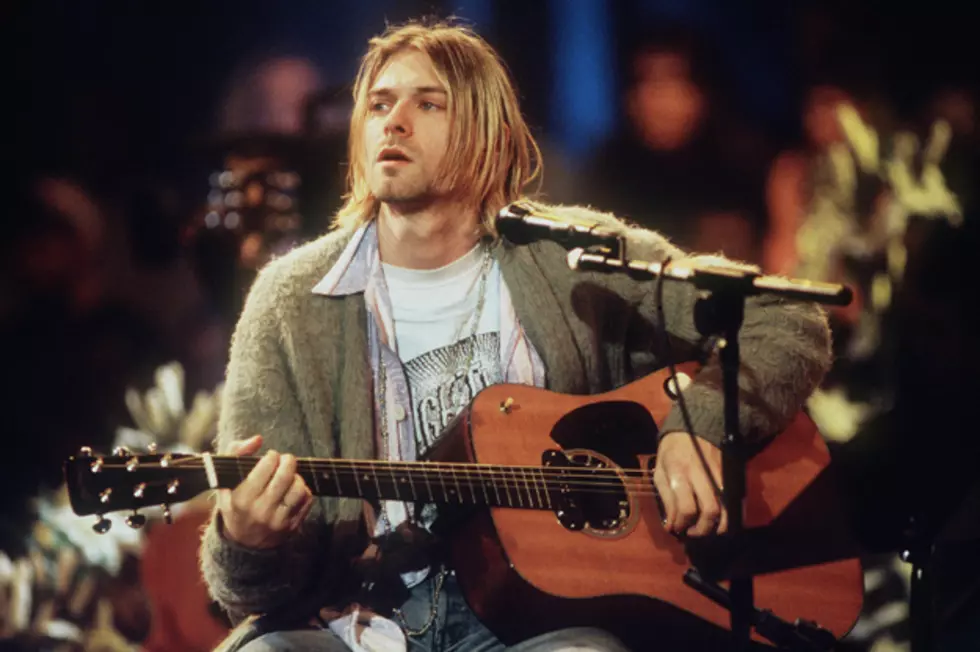 Butch Vig Doubts That Rumored Kurt Cobain Solo Demos Exist
Responding to reports that Nirvana frontman Kurt Cobain had recorded demos for a solo album prior to his death, producer Butch Vig says that the new songs were likely "just in his head."
Former Hole guitarist Eric Erlandson recently started a small fire among Cobain lovers everywhere, by insinuating that the late Nirvana frontman had been working on a solo album prior to his death. "They presented some [of the demos] but there is stuff that has not been put out," Erlandson said of the reported material. "I'm not in control of things. I just wish something would come together. I think the fans would be a lot happier."
'Nevermind' producer Butch Vig was recently asked for some insight on the Cobain solo project, which he claims never got very far. "He was working on songs, but they were just in his head," Vig tells NME. "He might have just played some songs to Eric. Around that time period he only wanted to talk about Courtney [Love's] album. I never heard any of his new songs."
Just because Vig never heard the new material doesn't mean that there is none, but it certainly adds another side to the story. If there is an unreleased stack of Cobain demos, it seems like it would have been mentioned sooner than 18-years later. Last year, Vig did, however, reveal that there was an incomplete track from the 'Nevermind' sessions known simply as 'Song in D.'
Butch Vig is currently reunited with Garbage -- for whom he is the drummer -- and is also working with former Nirvana members Dave Grohl and Krist Novoselic on the soundtrack for the upcoming Sound City Studios documentary.