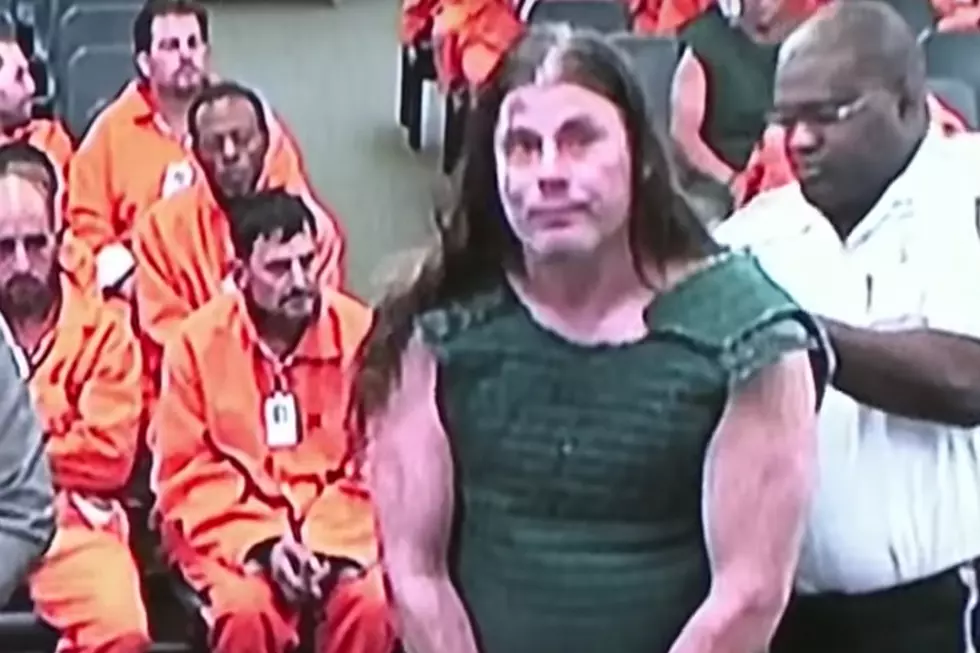 Cannibal Corpse Guitarist Appears in Court With Anti-Suicide Vest, Bail Set at $50,0000
YouTube: WFLA News Channel 8
Cannibal Corpse guitarist Pat O'Brien appeared in front of a Florida judge in a suicide vest today (Dec. 11) after being arrested for burglary of an occupied dwelling, assault and aggravated assault on a police officer, all while his house was burning to the ground.
Local news outlet WFLA documented the case thus far in a news segment, which you can watch below. Reporter Corey Davis revealed that O'Brien is facing a $50,000 bond and needs to pass a drug test before he becomes eligible.
WFLA reported that it took firefighters over an hour to quell the blaze that had engulfed O'Brien's home due to ammunition inside continually detonating. While the house was on fire, the guitarist broke into a nearby neighbor's house and refused to leave, eventually pushing a women over and assaulting a police officer. He was then subdued with a taser.
Cannibal Corpse's record label, Metal Blade, has no comment on the matters. Just yesterday it was announced that the band would be featured alongside Lamb of God and Amon Amarth as support on Slayer's 2019 North American leg of their ongoing farewell tour. There has been no word of whether this will affect their presence on the trek.
60 Infamous Rock Star Mugshots