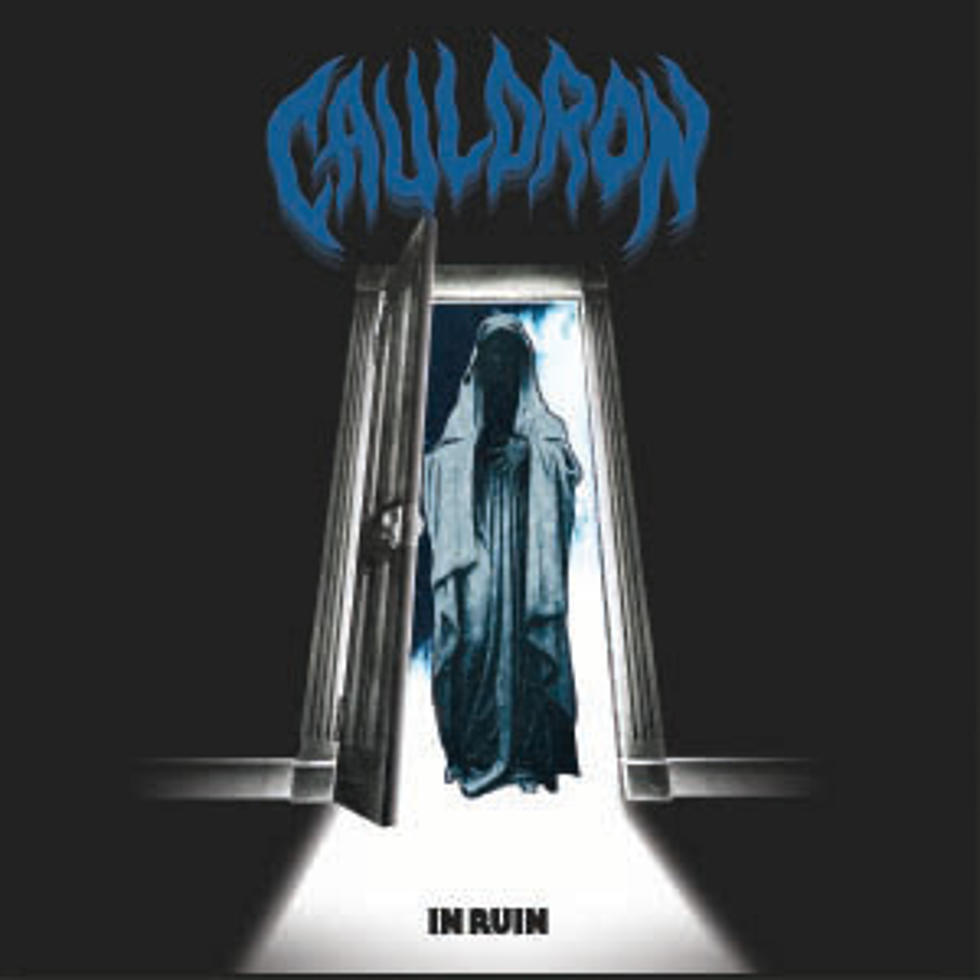 Cauldron, 'In Ruin' – January 2016 Release of the Month
The End Records
The holidays are over and it's time to replenish after your holiday spending. Let's hope you saved up some cash, because the release schedule isn't letting up. We asked Loudwire readers to vote for the most anticipated new release of January 2016 and the results are in. Canadian metal trio Cauldron have been selected by Loudwire's readers for their upcoming disc In Ruin.
It was a neck-and-neck race going into the final day, as Cauldron pulled ahead of Megadeth's Dystopia to take the title, with the rest of the pack significantly behind in the voting totals.
In Ruin is Cauldron's third release and the disc found them returning to Lincoln County Social Club in Toronto, the recording space for the previous two albums. The band worked side-by-side with co-producer Chris Stringer on this latest disc, which has already spawned a couple of new songs ahead of the release.
Album opener "No Return / In Ruin" opens with a howl, before launching into a driving hard rocking beat. Meanwhile, the follow-up "Empress" chugs along with a more forceful vibe. Singer Jason Decay said that the track is about "succumbing to nature," adding, "It has a bit of that early Goat Horn feel to it, or 'Bound to the Stake' if you will, off Chained to the Nite (our first studio album)... with a strong chorus, interesting middle section; this one has a bit of everything." Other standouts on the new album include "Burning At Both Ends," "Hold Your Fire" and epic "Delusive Serenade."
The In Ruin album arrives Jan. 8 via The End Records in the U.S. and on Jan. 29 in Europe via High Roller Records. You can pre-order the album via Amazon or iTunes or get your order in with bundle options at this location. With the album just about ready to hit shelves, Cauldron will hit the road with Enforcer, Warbringer and Exmortus for a tour that will keep them hitting North American stages through mid-February. See dates and get ticketing information here.
Congrats again to Cauldron, as In Ruin has been voted by Loudwire's readers as the January 2016 Release of the Month.