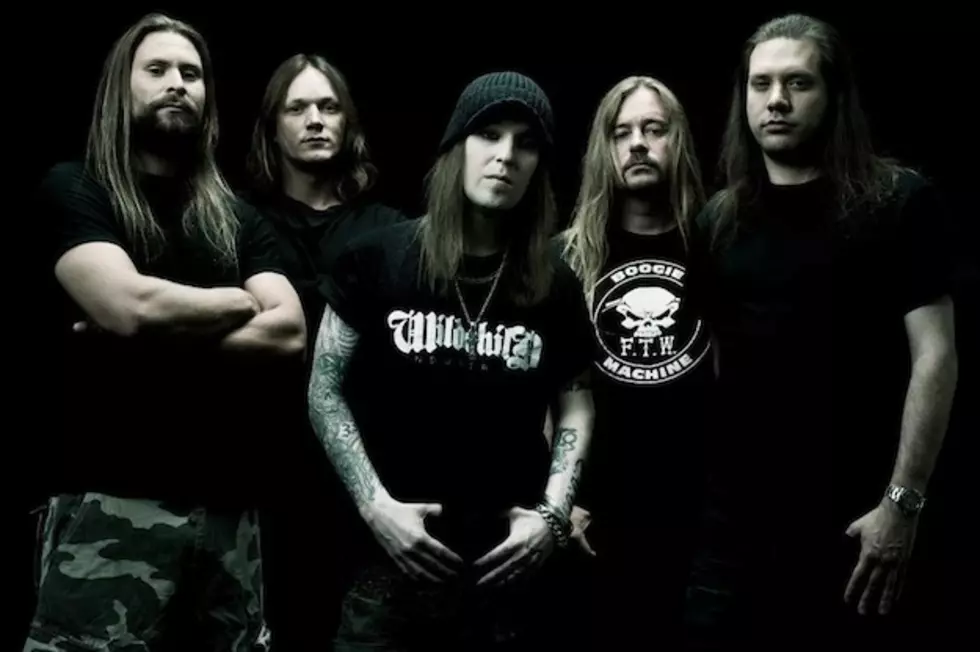 Children of Bodom's Alexi Laiho to Be Released From Hospital
We've got some good news to report from the Children of Bodom camp. Frontman Alexi Laiho, who was recently admitted to hospital with a "serious infection," is set to be released tomorrow (July 12).
Laiho was rushed to a hospital in Oslo, Norway, with extreme stomach pain while the band was touring around Europe. Childen of Bodom were forced to cancel their Oslo performance due to Laiho's condition, as well as their set at Finland's Ruisrock Festival as Laiho remained in the hospital due to his infection.
Luckily for those who are planning to attend the Finnish Ilosaarirock Festival this Sunday (July 15), Bodom have just announced via their official Facebook page that Laiho will be able to play the fest.
We are happy to announce that Alexi will be leaving the hospital in Oslo tomorrow on Thursday, and are also glad to confirm that the band will be able to play Ilosaarirock Festival on Sunday. The Hate Crew is rolling again ! More infos shortly...

Janne, Jaska, Henkka and Roope
Apparently there are more details that Children of Bodom are to release soon, so stay tuned for the latest from Bodom and the condition of frontman Alexi Laiho.