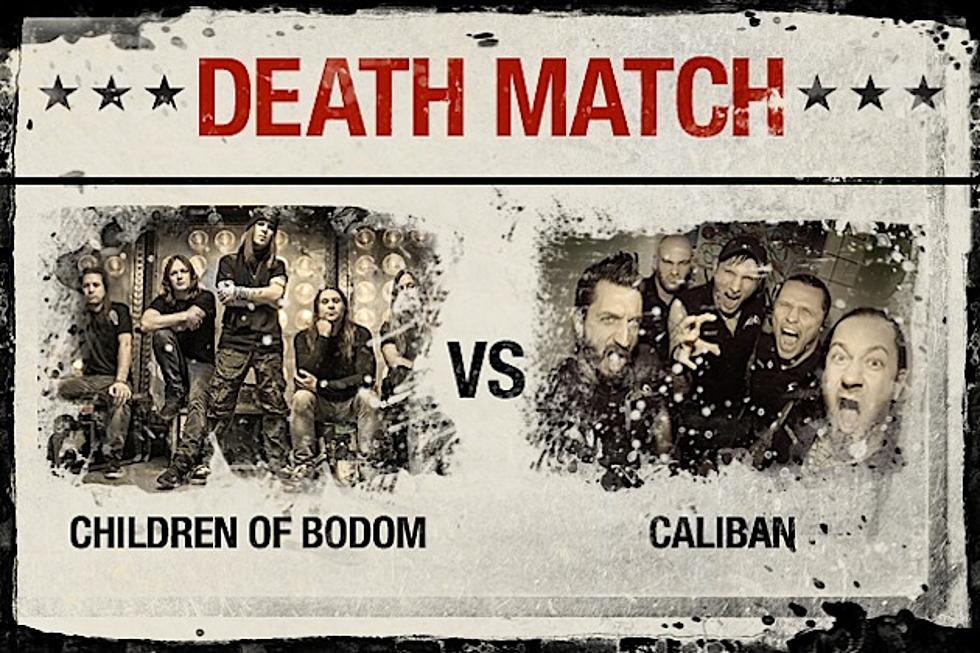 Children of Bodom vs. Caliban – Death Match
Photo by Jarmo Katila / Photo by Sebastian Runge
Children of Bodom claimed a Death Match victory in our most recent battle, pitting the Finnish metal masters against the Faceless. Bodom's 'Scream for Silence' moves on to its second step on the way to our Death Match Hall of Fame, which is also featured on our official YouTube channel. Children of Bodom and their Hate Crew have built up some momentum, but they've got stiff competition from Germany to face.
Caliban released their ninth studio album, 'Ghost Empire,' in January of this year. The act's distinct brand of death metal is utilized tactfully once again on the track 'yOUR Song.' If you're a fan of Caliban's past work, it's almost guaranteed that you'll eat this song up too.
Will Children of Bodom continue their path to the Hall of Fame? Or will Caliban take out their Finnish foes with a brutal blitzkrieg? The choice belongs to you. Vote for your favorite track in the poll below!
(This Death Match ends on Wednesday, March 5, at 10AM ET. Fans can vote once per hour! So come back and vote often to make sure your favorite song wins!)
Children of Bodom, 'Scream for Silence'
Rules of Death Match
Two bands fight to the death each week. Fans can vote once per hour. The triumphant band goes on to compete in the next Death Match. If a band wins four straight Death Matches, its song will be honored as immortal in the Loudwire Death Match Hall of Fame.