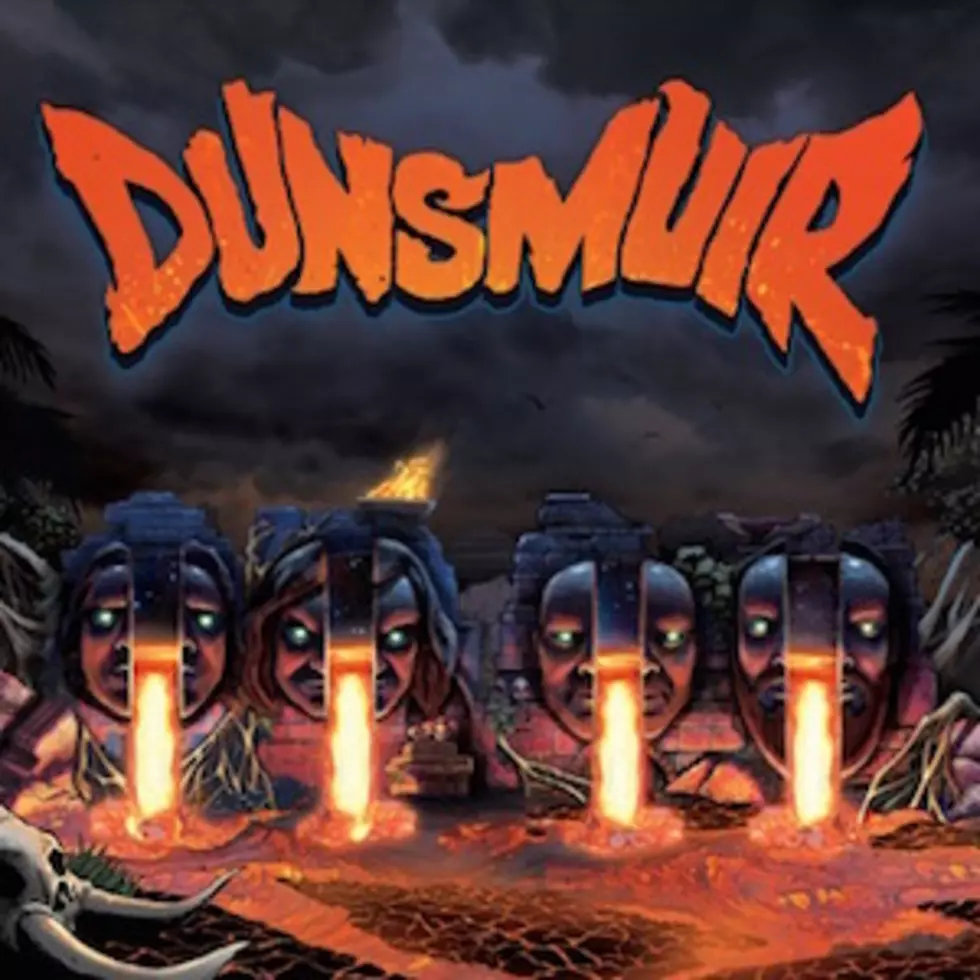 Clutch's Neil Fallon, Ex-Black Sabbath Drummer Vinny Appice Lead New Project Dunsmuir
Hall of Records
Clutch are going strong as a band, but having some fun on the side can certainly only help to keep things fresh. And Clutch frontman Neil Fallon has found another outlet for his creativity, a new band called Dunsmuir.
The band finds Fallon joining ex-Black Sabbath and Heaven and Hell drum legend Vinny Appice, Fu Manchu bassist Brad Davis and The Company Band guitarist Dave Bone. The group has already released three 7" vinyl singles and a fourth 7" single is slated for a June 15 release with a limited run of 500 being pressed. However, fans can look forward to a new full-length album as well. The self-titled disc is due July 22 via Hall of Records.
Appice says of the new disc, "This album is pure simple heavy ROCK that ROCKS!" "This record is an intense collaboration of four minds all set on 'destroy.'" adds Bone. "It's been a few years in the making and now ready to erupt. Raw and in your face, we hope you like it hot!"
"Dunsmuir has given us the opportunity to explore some of our favorite heavy metal influences," states Davis. "We strove to create something I hope will inspire a lot of head banging all over the world."
Fallon offers more insight, concluding, "We turned out some serious metal on this record and it shreds. The concept behind the lyrics is comprised of 10 tales from the survivors of a shipwreck. What had been intended as a scientific expedition, quickly deteriorates into a struggle to survive both the natural and supernatural world."
Pre-sales of the album will begin July 8 and the disc will be released digitally exclusively via iTunes. The LP will have a limited pressing of 1,000 copies and will include a signed lithograph poster of the album cover. The band have chosen "Our Only Master" as the lead single. You can check out the track listing for the album below. For now, check here for information on the Dunsmuir album and their upcoming 7".
Dunsmuir, Dunsmuir Track Listing
1. "Hung on the Rocks"
2. "Our Only Master"
3. "The Bats (Are Hungry Tonight)"
4. "What Manner of Bliss?"
5. "Deceiver"
6. "... And Madness"
7. "Orb of Empire"
8. "Church of the Tooth"
9. "The Gate"
10. "Crawling Chaos!"
See Where Vinny Appice Ranks in the Top 50 Hard Rock + Metal Drummers of All-Time
10 Greatest Rock + Metal Supergroups