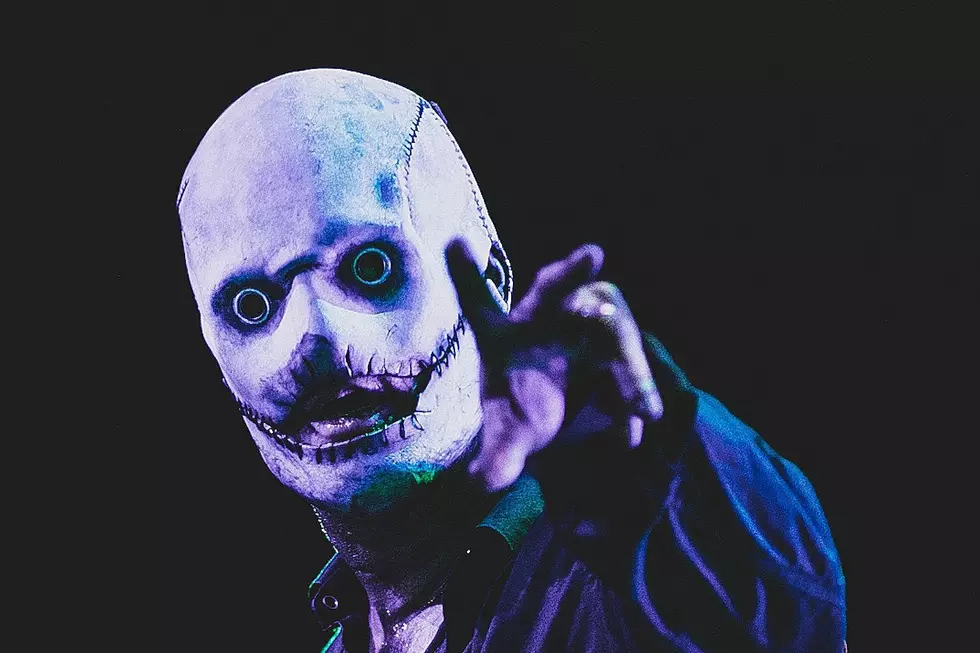 Corey Taylor Claims There Are People in Iowa 'Ashamed' That Slipknot Is From There
Photo by Anthony Scanga
Slipknot are one of the biggest bands on the planet, and while that's usually enough for hometown and home state residents to put the band up on a pedestal and salute them with pride, Corey Taylor says that's not necessarily the case when he returns to where it all started.
Speaking with Amazon Music's The Zach Sang Show (as heard below), Taylor reveals that there's a lot of judging and some resentment he gets when his band is brought up among Iowa's denizens.
"We were judged for so fucking long about who we were, I mean we came from the fringe and what we represented was something that, to do this day, is still anathema to a lot of people in Iowa," he explained to Sang.
"There are a lot of people in Iowa that are very ashamed of the fact that Slipknot comes from there and it's because of this newfound resurgence and conservative bullshit. As much as Iowa - when I was there - was a purple state it's very red now and there's a lot of people who I know who are not happy about it."
When Sang admitted he was surprised that people would be disappointed that Slipknot came from Iowa, Taylor responded, "Not if you come from there, not if you know the people. There's a lot of fucking dicks who still live in Des Moines, Iowa, that are so mad. I know dudes that I've known for 30 years I run into them and they side-eye me hard."
He continued, "There's so many bitter pricks in that goddamn town and and they're just hanging on you know, like they just don't want to accept the fact that they didn't want it [success] as much as we did. And I'm not going to sit here and say that they didn't deserve it because there were a lot of great bands in this scene that we came out of, but for whatever reason, they didn't push hard enough and even when we did make it, and we tried to shine that spotlight on the Des Moines scene, because it was almost in a weird way like a pseudo Seattle moment."
Speaking of that time and what actually happened, Taylor explained, "There was a lot of people trolling through Des Moines trying to find the next Slipknot. Everybody who we tried to help blew it, they just didn't fucking want it as much as we did you know: I mean we would have lived and died for the shit and these guys just thought it was a crumb."
READ MORE: Corey Taylor on Throwing Things at Performers - 'Artists Aren't Regarded as People Anymore'
Slipknot definitely put in the work, expanding and building their brand over the years to include the Knotfest touring and festival packages. And Taylor himself has been part of Stone Sour, recorded solo and taken part in many collaborations, while also finding time to author books, pursue acting and start his own charitable foundation. He's also now a label imprint chief with his Decibel Cooper label. That label will release Taylor's latest solo record, CMF2, on Sept. 15.
You can also look for Taylor on tour starting Aug. 25 in Denver, Colorado.
Corey Taylor Appears on Amazon Music's The Zach Sang Show
Every Slipknot Song Ranked
Push your fingers into your eyes.
*Last updated July 29, 2022. We still need time with the rest of the new album!