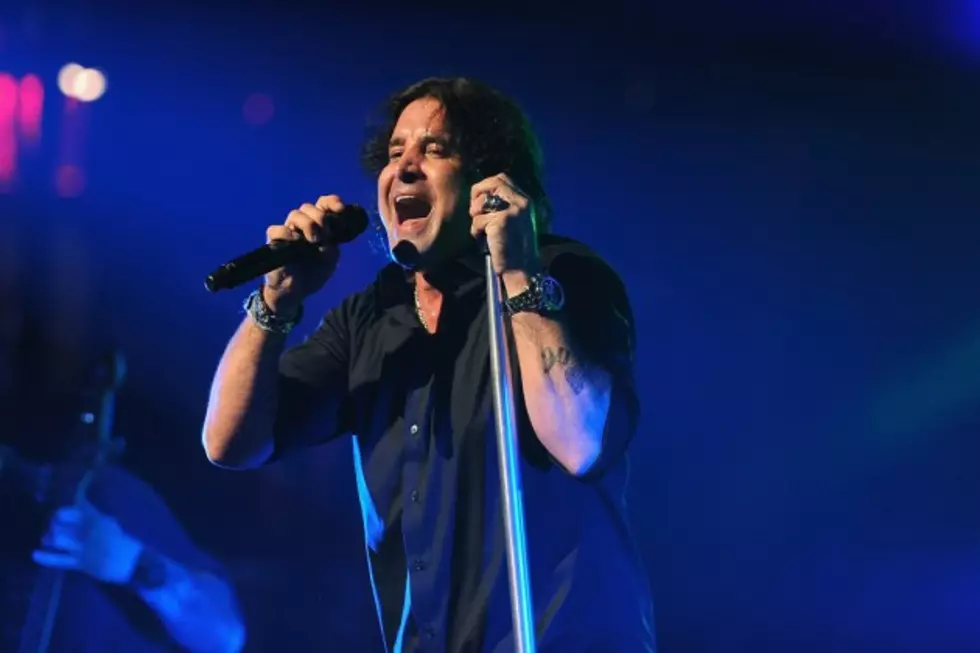 Creed's Scott Stapp: I Have Bipolar Disorder and 'Was Out of My Mind' During Meltdown
Fernando Leon, Getty Images
Late last year, the rock world was stunned when a very distraught and haggard looking Scott Stapp started posting videos claiming he was penniless, as well as making 911 calls alleging that his family was involved in ISIS and that he was on a CIA mission to assassinate President Obama.
In a brand new interview with People magazine, the Creed singer says he's "lucky to be alive" and reveals that he was diagnosed with bipolar disorder and is getting his life back on track. Stapp admits that the meltdown was fueled by substance abuse, as well.
"I had a psychotic break that was brought on by alcohol and drug abuse," he tells People. "I was hallucinating. I drove around the United States for a month, following an angel that I saw on the hood of my car. In my delusional thinking, I thought my family was involved in ISIS, and that millions of dollars had been taken from me to support terrorism. All of it was nonsense. I was out of my mind."
We recently had Stapp's Creed bandmate Mark Tremonti in our studio and he broke the news to us that the singer was in recovery and on the mend, without going into too much detail (see our video interview with Tremonti below). And now Stapp confirms that news, saying he's been in an intensive dual diagnostic facility, where he received the diagnosis that he indeed is battling bipolar disorder.
His wife, Jaclyn, who had filed for divorce from Stapp in the midst of his breakdown, says she is relieved that Stapp is on the mend and that they now have a medical reason for his erratic behavior. "It made sense," says Jaclyn, who appears to have reconciled with her husband. "I definitely knew there was something going on for years, but I couldn't pinpoint what it was."
Stapp adds, "Jaclyn kept telling me, 'Embrace it. We love you.' It became a big sign of relief, because finally, we had an answer."
The Creed singer says he is in the midst of a 12-step program and is taking medication for his bipolar disorder. A more detailed article on Stapp's recovery will appear in the print edition of People magazine hitting newsstands on Friday (May 15).
Mark Tremonti on His Relationship With Scott Stapp + The Singer's Latest Condition
See the Ages of Scott Stapp + Others in This Rock Star Birthday Gallery