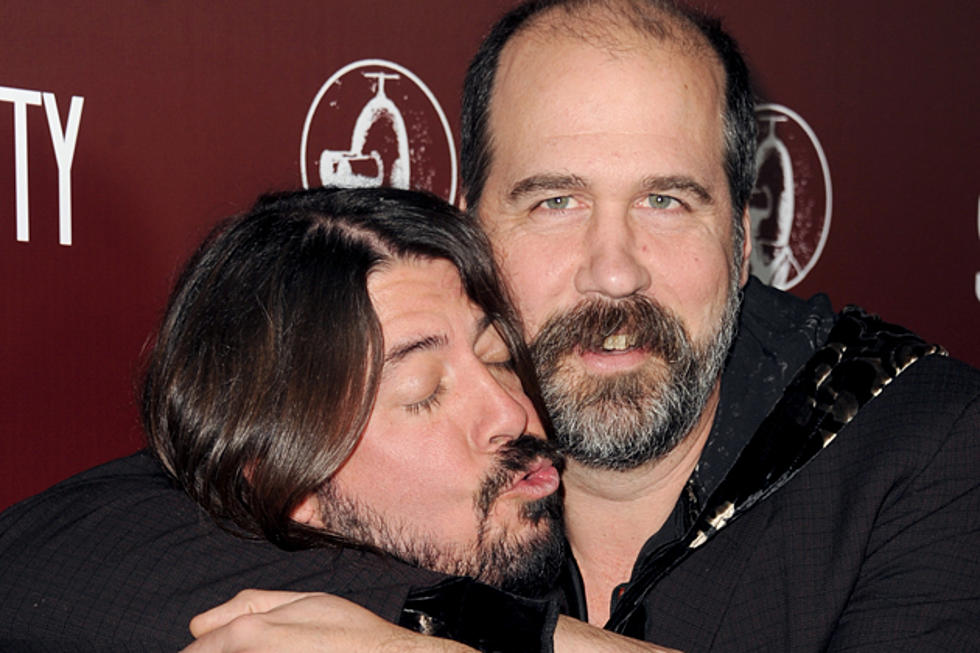 Dave Grohl + Krist Novoselic React to Nirvana's Rock and Roll Hall of Fame Induction
Kevin Winter, Getty Images
As announced late last night, Nirvana have been voted into the Rock and Roll Hall of Fame. This was the first year that the iconic grunge band was eligible for a nomination, and along with Kiss, Peter Gabriel, Hall & Oates, Linda Ronstadt and Cat Stevens, Nirvana will be immortalized at the Hall's 2014 induction ceremony. In response, Nirvana bassist Krist Novoselic and drummer Dave Grohl have responded to the honor.
Back in October, we learned that Nirvana were nominated for the Rock and Roll Hall of Fame, and the general feeling was that Nirvana's induction was bound to happen. Nirvana's sophomore release, 'Nevermind,' is arguably the most impactful record of the last 25 years, beginning the grunge movement and selling over 30 million copies worldwide. Nirvana's music has remained timeless, as young music fans continue to discover the Seattle group to this day.
"For once... I'm speechless," says Dave Grohl of Nirvana's induction. "From the basements, to the dingy clubs, to the broken down vans, to... the Rock and Roll Hall of Fame. I'd like to thank the committee not only for this induction, but also for recognizing Nirvana for what we were: pure rock and roll. Most of all, thank you to all of the fans that have supported rock and roll throughout the years, and to Kurt and Krist, without whom I would not be here today."
Krist Novoselic adds, "This is a great honor. Thank you to the people who nominated and voted for us. Thank you most of all to Kurt Cobain. And to everyone who's kept Rock music going strong for 60 years and counting."
The 2014 Rock and Roll Hall of Fame induction ceremony will be held at the Barclays Center in Brooklyn, N.Y. on April 10. Tickets for the event going on sale in January.