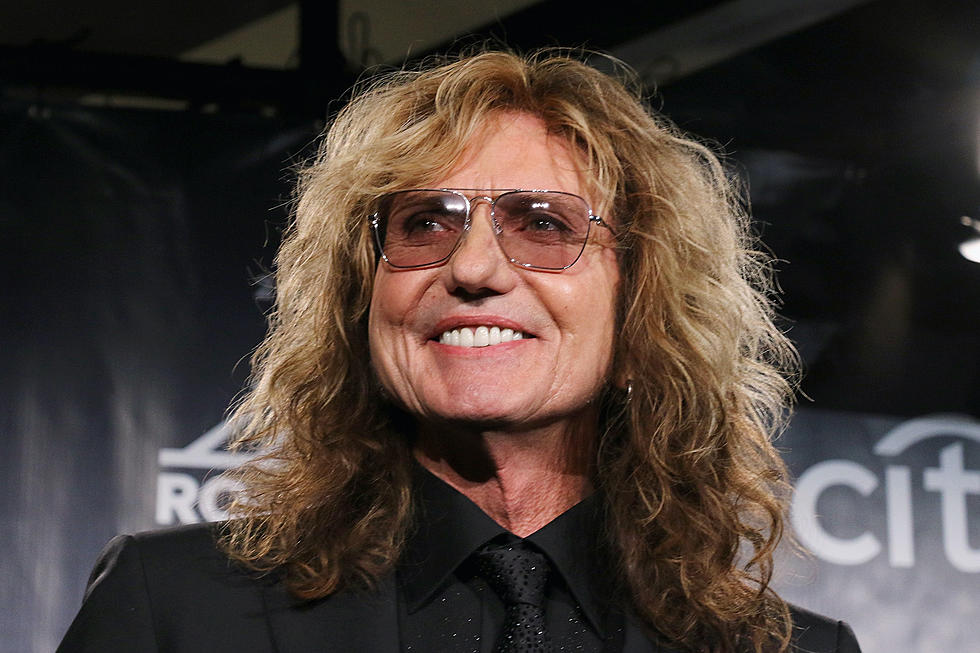 David Coverdale Wants to Make Farewell Album With Former Whitesnake Members
Jim Spellman, WireImage / Getty Images
David Coverdale has an idea to record one final Whitesnake album with several former members of the hard rock band back on the record.
That's what the iconic 72-year-old Whitesnake lead singer told the Totally 80s podcast in a new interview that emerged this week.
What former Whitesnake members would Coverdale want back in the fold for the potential farewell album? He's not too shy to name names. (They would have to also agree to it, of course.)
Coverdale suggested early Whitesnake guitarist Adrian Vandenberg (also of Manic Eden, Vandenberg), as well as later Whitesnake members Doug Aldrich (Dio, Lion, Burning Rain) and Michael Devin (Lynch Mob). But could it actually happen? Catch the singer's full interview down toward the bottom of this post.
Coverdale explains, "I'm soon to be talking with my band about the idea of a farewell Whitesnake studio album, and to invite some former members to participate to make it more complete — Adrian perhaps, Doug Aldrich. See if they would want to come in. Michael Devin — all people I adore, and to see how it would go." (via Blabbermouth)
READ MORE: David Coverdale Got a New Haircut + Whitesnake Fans Are Talking About It
He adds that it would be, "I think rather than just farewell to this current chapter, it's farewell to a lot of guys that have been involved. It could be interesting."
Vandenberg joined Whitesnake in the late 1980s and played a crucial role in the band's commercial success. His guitar work appears on Whitesnake's 1987 self-titled album, often considered the band's most iconic and commercially successful effort — it features hits such as "Here I Go Again" and "Is This Love."
Aldrich joined Whitesnake in 2002 and became a key member during the 2000s, contributing to several albums and live recordings. Devin joined Whitesnake to anchor the band's rhythm section in 2010.
Whitesnake last released the studio album Flesh & Blood in 2019. An ongoing Whitesnake farewell tour was put on hold in 2022 due to Coverdale's health.
Sign up for Loudwire's newsletter and download the Loudwire app for rock and metal news.
David Coverdale on Totally 80s - Oct. 16, 2023