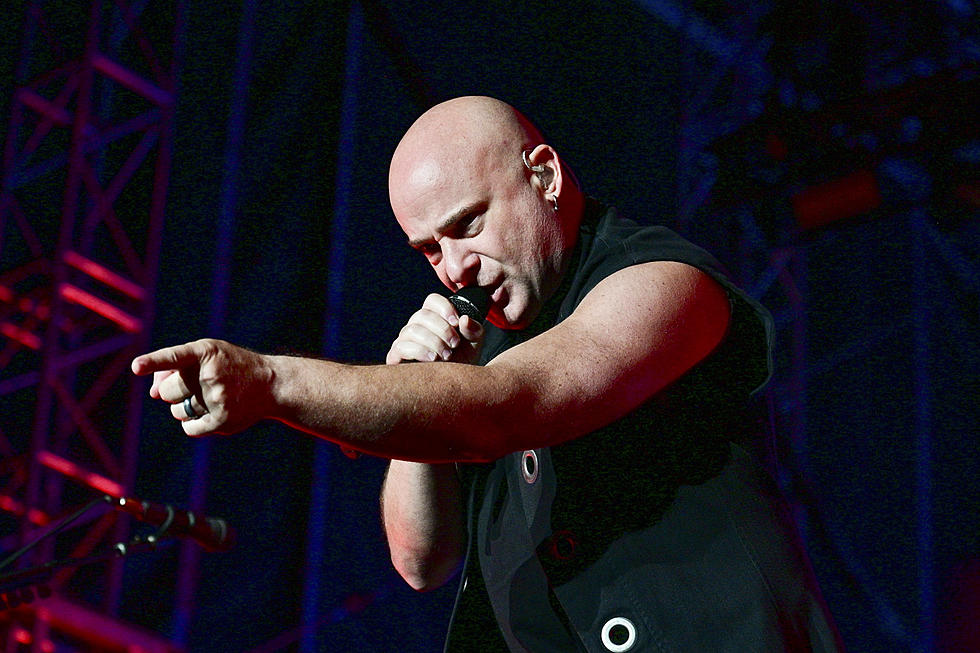 David Draiman Names Two Reality TV Singing Competitions He'd Be Interested in Joining
Lisa Lake, Getty Images
Disturbed's David Draiman appearing on a TV singing competition? It's something that the vocalist has now shared his interest in publicly, conversing with fans on Twitter (now called X), as he responded with his interest in two network reality singing competitions.
The discussion started with one fan sharing a bizarre dream with the singer, telling Draiman, "I've been thinking about this dream I had last night. I dreamt I [was] singing on @NBCTheVoice and one of the chairs turned it was @davidmdraiman. It was a fun & quirky dream, and I can't sing my way out of a wet paper bag, but the more I think about it, this needs to happen!"
Draiman, in response, stated, "I'd love to do it if @NBCTheVoice would have me."
The Voice is undergoing one of its biggest changes this fall, as longtime coach Blake Shelton steps away from his red swivel chair, and while they've got Reba McEntire, John Legend, Gwen Stefani and Niall Horan locked in for the fall cycle, wouldn't it be great to get a rock coach on the show, especially one with Draiman's vocal range and power?
Also, we would love to see the sound effect changed to "Ooh-wah-ah-ah" every time Draiman presses his button to turn for one of the aspiring competitors. And it's not as if The Voice hasn't thrown in some rock nods over the years, with Billie Joe Armstrong and Gavin Rossdale among the coaching advisors on the U.S. version of the show.
Fans seemed to warm to the idea, with one noting, "If they did that, I might actually watch it," and another adding, "That would be awesome! They've never had someone representing metal music! Can you imagine the people that would participate? This needs to happen! Hell that'll make me finally watch the show!" Another fan floated out a dream rock/metal Voice panel of coaches, suggesting, "Need a metal/rock season. You, Grohl, @josemangin and @IAmJericho as the four judges."
READ MORE: Vince Neil to Guest Judge on New TV Show Singing Competition
But the idea of Draiman appearing on a music-centric TV show didn't stop there.
"I'm still trying to push @MaskedSingerFOX to put @davidmdraiman on the show," noted another Twitter follower, with the singer responding, "I'd do that too lol. It would be fun."
The Masked Singer is another show that hasn't shied away from adding rock and metal musicians to the mix. Chris Jericho, Bret Michaels, Mark McGrath and Richie Sambora are just a few of the rock musicians that have appeared on U.S. or U.K. editions of the show, while pop star Nick Lachey once rocked a Foo Fighters favorite while donning a piglet costume to hide his identity.
"Dude, you would CRUSH it!!!," noted one fan, while another offered, "Oh my god I want this. That would be glorious."
So there you go! NBC, FOX .... it's your move! What do you think? Would you tune in to The Voice or The Masked Singer to see Draiman take part?
What 10 Artists Thought About Huge Bands That Covered Their Songs
Imitation is the sincerest form of flattery, right? See how these 10 artists reacted to another artist covering their song.