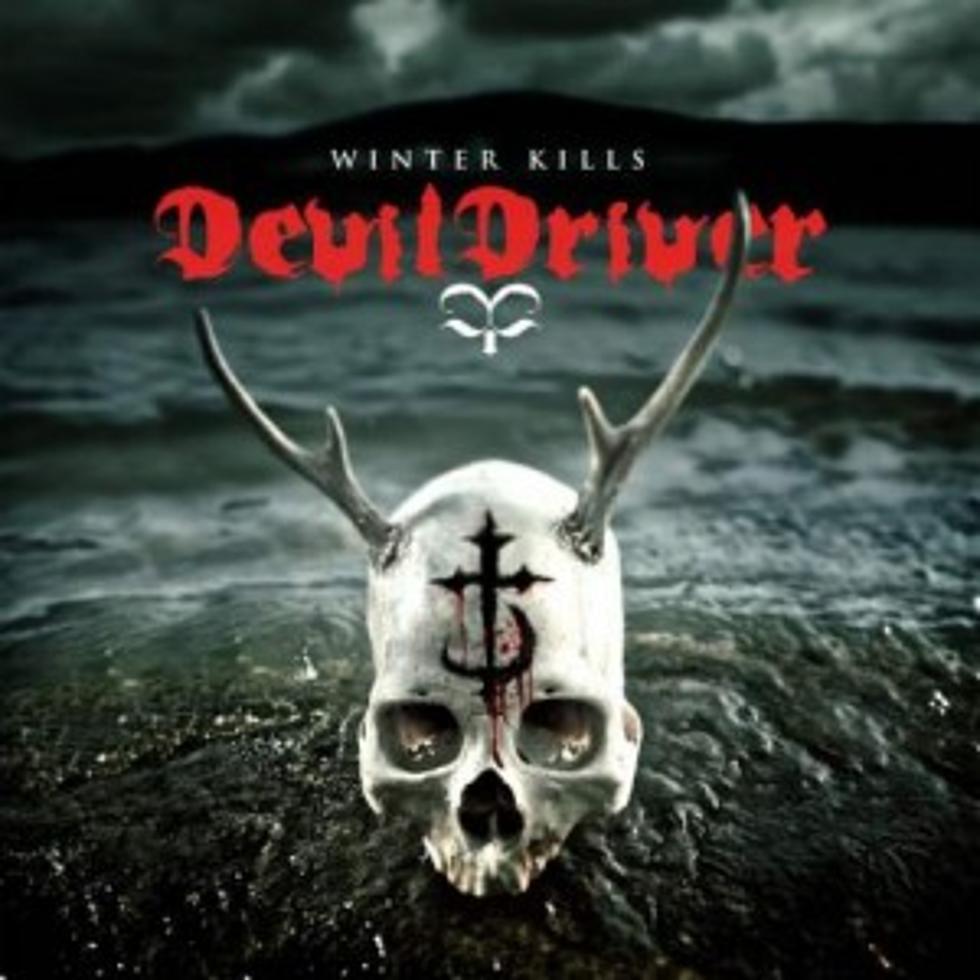 DevilDriver Reveal Release Date + Artwork for Upcoming Album 'Winter Kills'
Napalm
Californian metal heavyweights DevilDriver have just revealed the album title, cover art and release plans for their sixth studio album, 'Winter Kills.' The frostbitten release from DevilDriver was tracked by Mark Lewis (The Black Dahlia Murder, Whitechapel, All That Remains) and is set to drop on Aug. 27.
'Winter Kills' will be DevilDriver's follow-up to their 2011 release, 'Beast.' Mark Lewis also manned the board for 'Beast,' along with the metal act's third studio album, 'The Last Kind Words.' 'Winter Kills' also bears the distinction of being the band's first-ever full-length release to not come out via Roadrunner Records, as the 2013 disc will be unleashed by Napalm Records.
This is by far DevilDriver's most cohesive, powerful, groove-laden record to date!" raves singer Dez Fafara. "We delivered our signature California groove sound alongside a raw and biting guitar tone, mixed it with massive hooks, added in thunderous drums to rethink, and reshape another different sounding unique piece of rock and roll! Cutting our own path is something to be proud of."
Fafara adds, "DevilDriver has always and will forever be about thinking outside the box and delivering on something different from record to record. We cannot be assimilated into any scene or even genre of metal, and we will continue to do things our own way with a massive middle finger in the air to the status quo!"
As for DevilDriver's switch from Roadrunner to Napalm Records, Fafara spoke about the change during our recent interview with the vocalist. "They have passion. I think when the whole folding of Roadrunner was happening, they were … letting a bunch of other people go – I had been there a long time, I think they decided, I decided, we all decided that it was just time to part ways," reveals Fafara. "Napalm has a massive amount of passion for heavy metal, they love the band. When we met with the owner, he was like "I love the band." He knew songs and it was like okay, "This is a guy who's entrenched in our music so we want him behind it."
Get excited for DevilDriver's next album, 'Winter Kills,' and be sure to check it out on Aug. 27.