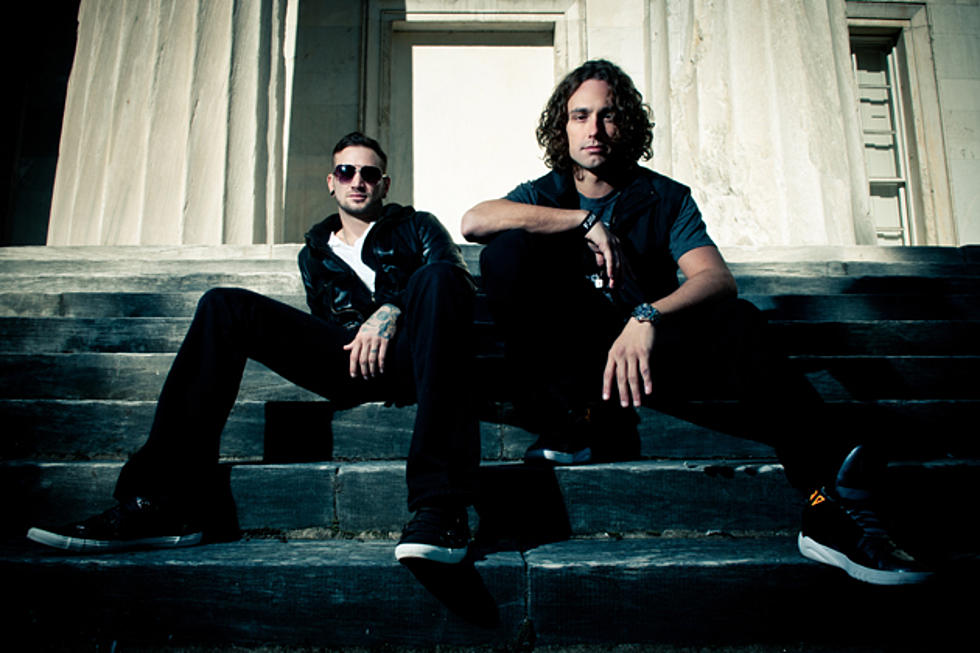 Devour the Day, 'Good Man' – Exclusive Lyric Video Premiere
ABC PR / Photo: Jeff Chanault
Devour the Day are ready to make their mark on the music world with their new song 'Good Man.' The band, which features former Egypt Central members Blake Allison and Joey "Chicago" Walser, previewed a portion of the song earlier this week with Loudwire and now we're happy to bring you the full-length lyric video for the tune.
The chugging rocker kicks off with Allison's demons coming through in the lyrics as he belts, "I wanna be a good man / I wanna see God / I wanna be faithful, but I know that I'm not." At its angsty best in the chorus, the vocalist continues his inner journey, wondering whether there's any good left inside of him.
Bassist Walser says of the track, "'Good Man' is really about the struggle of a man at a crossroads. All of us reach a point in our lives when we question the current path we're taking and seek some deeper form of wisdom, truth, or salvation. The religious undertones in 'Good Man' beg the questions; can we find the will within ourselves to see the light? Can we be saved, or are we even worth saving?"
'Good Man' is featured on Devour the Day's 'Time & Pressure' album, which is due on May 7. Speaking about breaking away from their old band and taking full creative control, Allison says, "The process of writing this record was something totally different than what we had done before. The pressure was enormous, and we felt that every decision we made needed to be the right one. There was no room for mistakes. But when those choices were made, it felt like the weight we had been carrying became lighter brick by brick."
Watch Devour the Day's 'Good Man' Lyric Video