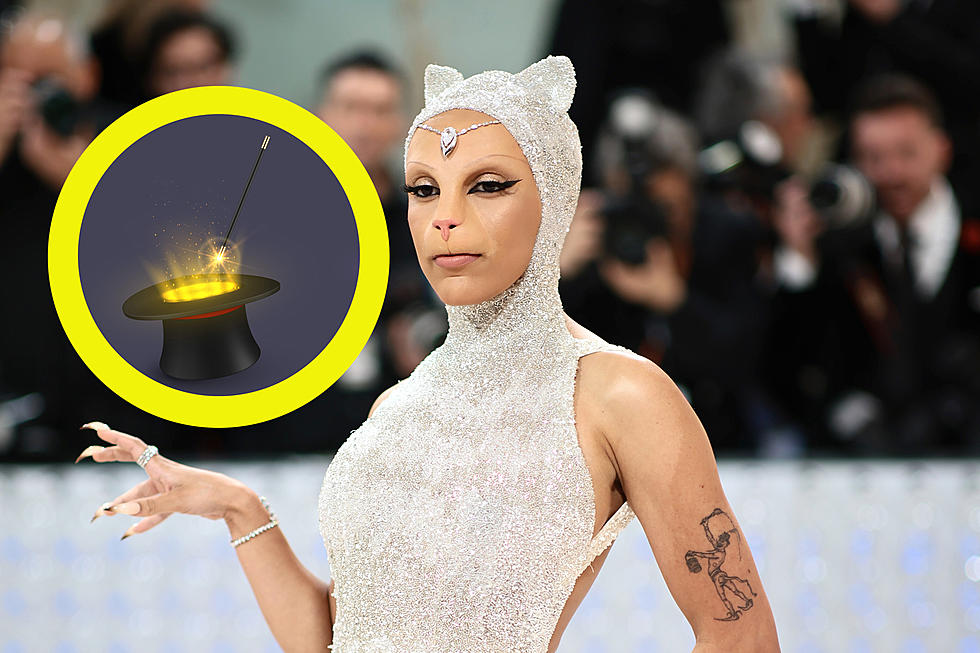 Doja Cat Changes New Album Cover After Allegations of Copying Metal Band's Cover
Dimitrios Kambouris, Getty Images / Getty Images
A new day, a new album cover. Doja Cat has moved quickly to secure a new album cover for her record Scarlet after coming under fire earlier this week as the image chosen for her album cover was eerily similar to that of German metal outfit Chaver for their upcoming record, Of Gloom.
Not veering too far off theme, Doja Cat's new album cover shared on social media is still a spider, with some pinkish tint against the black body placed upon a completely white backdrop. Rather than offering any commentary on the change, the post simply reads on her social media, "Scarlet 9.22 (updated cover)." You can check out the new imagery on the cover below.
Why Did Doja Cat Change Her Artwork?
Doja Cat initially shared the artistic concept for her new album's artwork on Tuesday (Aug. 29), with a pinkish tinted spider against a white backdrop with a single drop of blood near the top of the photo. The image was nearly identical to that of Chaver, who had a speckled cover with a very, very similar pink spider on it along with a drop of blood.
Both covers were designed by artist Dusty Ray, who has been known to use pink frequently in his imaging, with many of his images displaying horror themes with blood, gore and different kinds of insects and animals.
It's not clear if Doja Cat was aware of the similarities when choosing the artwork, but fans were quick to point out the similarities soon after the singer posted her initial Scarlet album art. That post has since been taken down from social media, and is now replaced with her post about the new album artwork, which still retains its spider theme.
READ MORE: Rock + Metal Albums That Had to Be Changed Due to Controversy
Is the Spider Indicative of a New Direction?
Though Doja Cat's success has primarily come in the pop world, she's shown her love of heavier music over the years. In 2020, she famously performed a metal remix version of her song "Say So" at the MTV Europe Music Awards. Then, in 2022, she covered Hole's "Celebrity Skin" for a Taco Bell commercial.
She's also discussed venturing beyond the pop world, sharing her desire in an interview earlier this year to make a hardcore punk album. While insisting that she won't join the growing list of pop acts pursuing a pop-punk transition, she explained, "I want to explore more of a raw, unfiltered, hardcore punk sort of thing. It's just something that I'm doing for my own personal fun — getting some drummers and guitarists together. And I don't even know if that's gonna make it out there."
While it's not known as of yet what musical direction Scarlet will take, the spider cover at least is a little more darker and edgier than what you find in most pop music.
16 Artists Who Blend Metal With Other Genres
Metal is mingling with different musical genres now more than ever. Here are 16 artists making a name for themselves by blending metal with other types of music.