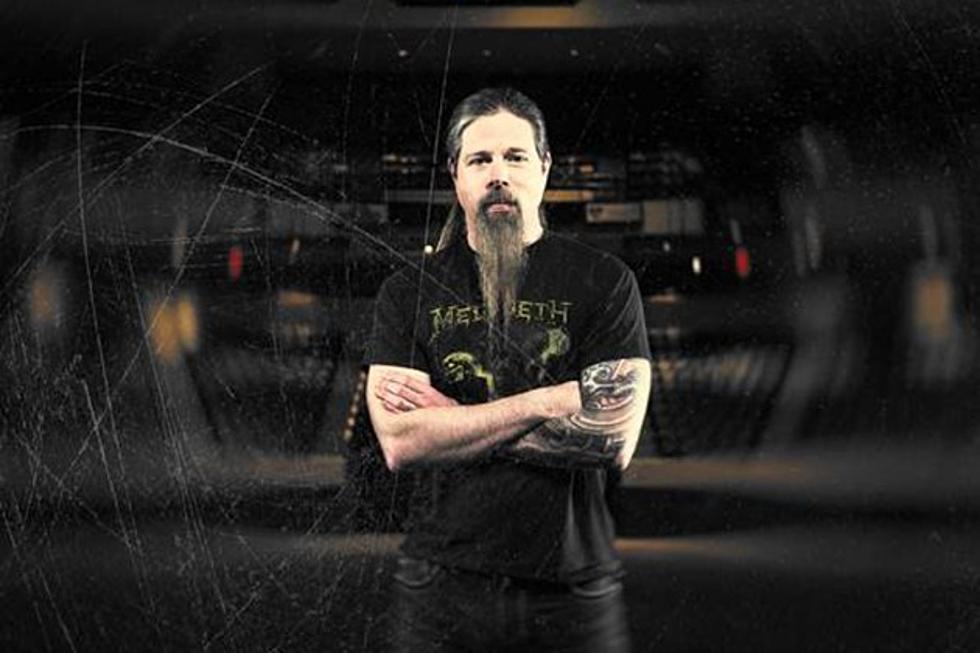 Drummer Chris Adler Clarifies Lamb of God + Megadeth Priority
Universal Music
Lamb of God drummer Chris Adler made headlines this year when he was named to drum on Megadeth's next album, but if there's any questions about where Adler's allegiance lies, he settled it during a recent chat with The Jasta Show podcast.
Speaking with host Jamey Jasta, Adler reveals that before taking the gig, he made sure it was okay with his Lamb of God bandmates. "The first thing I did after I had that conversation with Dave [Mustaine] was to get in touch with the other guys and just see, 'How does everybody feel about this?' I don't want it to come across as a threat. I don't want this to feel like I'm leaving or anything," said Adler.
He adds, "If ever it came to a point where there was a question of this or that, it's gonna be Lamb of God. Lamb of God is my baby. Being in Megadeth is kind of like I'm helping babysit somebody else's kid. I love being there, but it's not … that's not where home is to me … Again, if ever a question came up, I'm staying with you guys."
The drummer says that after having the conversation, his bandmates were supportive of his chance to play with Megadeth. And as for the possibility of touring with Megadeth, he explains that it is a possibility. "We're both fairly successful, so we have the ability to, kind of, do … hit different spots and different times and keep everyone happy," says Adler. "If it does come to a conflict, I would say to Dave, 'Hey, I know some great [drummers I can recommend] if you wanna do something.'"
As for when he's not available, Adler hinted that Megadeth's drum tech Tony Laureano is a fantastic drummer who played with Dimmu Borgir for a period and might be the guy to fill-in.
Check out Chris Adler's full chat with The Jasta Show podcast below.
Listen to Chris Adler on The Jasta Show
Randy Blythe Plays 'Wikipedia: Fact or Fiction?'
Randy Blythe on Czech Prison Memoir + Life Behind Bars