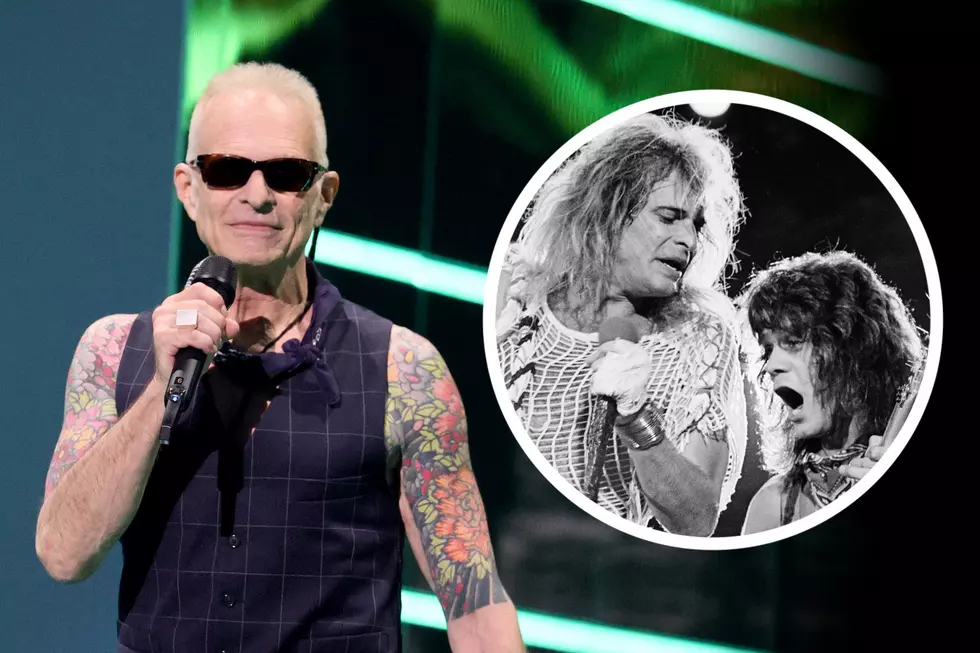 David Lee Roth Remembers the Nickname Van Halen Had for Eddie
Theo Wargo / Bob Riha Jr., Getty Images
David Lee Roth and his Van Halen bandmates used to call Eddie Van Halen what? Indeed, the influential hard rock quartet had a personal nickname for the Van Halen guitarist that came from a special source.
On an episode of Roth's The Roth Show podcast, the former Van Halen singer kept it all in the family, first remembering the time his grandmother came to a Van Halen show but left early. After discussing the gig, the rocker looked back on the familial nickname that he and the group reserved for Eddie, the iconic Van Halen figurehead who died in 2020 at age 65.
Listen to the episode near the bottom of this post.
Roth set the scene at a Miami concert back in the day by addressing Van Halen's affinity for firearms. "We brought our brand new Japanese pellet rifles with us," the singer explains on the Feb. 16 The Roth Show, as transcribed by Loudwire.com. "Played the show at the Sportatorium in Miami — a very successful show."
He recalls, "I remember they brought my 90 — Jesus, I think she was, 95-year-old grandma. They had bought her some brand new — I think they were Nike tennis shoes. That were several sizes too big for her."
Roth's Grandma Left Van Halen Show Early
However, Roth's grandmother ultimately left "halfway through the show," the singer remembers.
She "demanded to leave 'cause she thought the volume was gonna shake her bones apart," he adds. "Came backstage, [said] hello — 'Oh, I love ya, darling; I love ya, darling.' She was like Aunt Em out of Wizard of Oz — 'Ah, love ya, darling.' Pinched my face and everything."
The singer continues, "And halfway through the show I said, 'What happened to Grandma?' At the end of the night — Oh, she [thought] the volume was gonna shake her bones apart. So she took off."
Eddie Van Halen's Nickname in Van Halen
After the Van Halen concert in Miami, the band "adjourned to the Holiday Inn," Roth remembers.
"Previously that day, I had sent out my security guard," he illustrates before sharing the nickname the group lovingly used for Eddie. It differentiated the guitarist from the security guard who was also named Ed.
"We didn't call Eddie Van Halen 'Eddie,' we called him 'Vard,'" Roth says. "That's because his mother used the Dutch expression" of the Dutch-born guitarist's name.
He adds, "The way she said it was Dutch — Edvard! Edvard! And we would call him Vard. My security guy's name was Ed, and we called him 'Big' Ed."
Roth shares other Van Halen tales on past episodes of The Roth Show. It returned for a second season last year, as Van Halen News Desk reported.
Van Halen quietly disbanded after Eddie's death. Roth then announced his retirement from music. He's shared previously unheard material since then.
Hear the story at 3:53 in the video below.
"The Roth Show Episode 6" - Feb. 16, 2023
Top 66 Hard Rock + Metal Frontmen of All Time
See Loudwire's picks for the Top 66 Hard Rock + Metal Frontmen of All Time