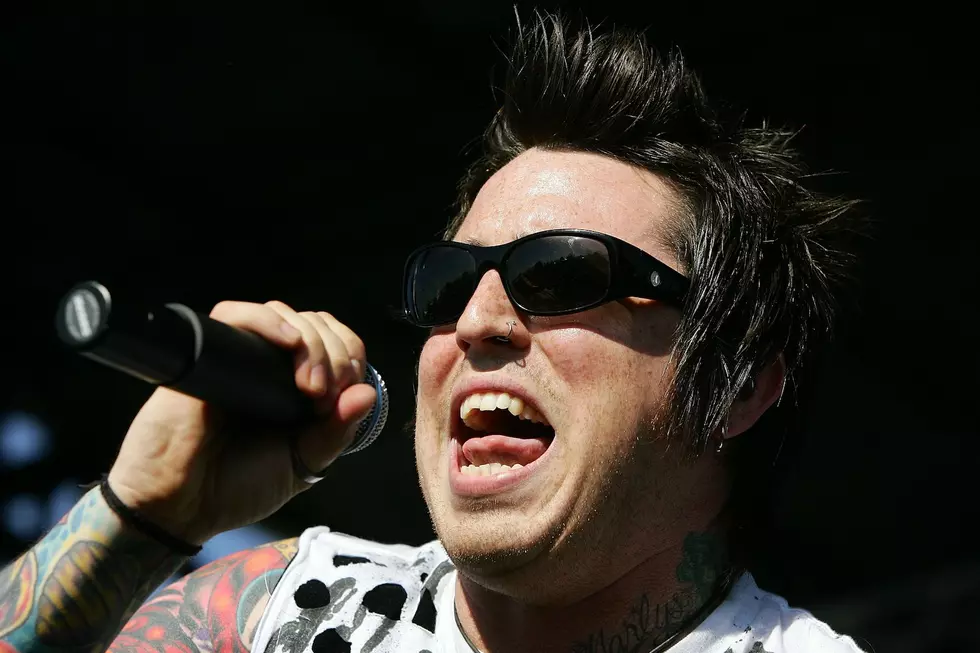 Eighteen Visions Were Back in the Studio This Week
Ethan Miller, Getty Images
It looks like Eighteen Visions were back in the studio this week, going by a photo the band shared on Twitter Wednesday (July 10). The alt-metal act's latest album — their first in over ten years, XVIII — came out in 2017.
But if the situation implied in the candid black and white image is any indication, the group are already back at it, recording new material for a follow-up. In the photograph, Eighteen Visions are shown in a studio environment, band members surrounding a recording engineer seated at an audio workstation as various record albums adorn a far wall. "Sup!" the only caption supplied. See the pic down toward the bottom of this post.
That engineer would be producer Mick Kenney, whose also worked with Bleeding Through and Carnifex. He manned the boards during the recent sessions at The Barracks Recording Studio in Huntington Beach, California, according to Theprp.com's report. Kenney was also the recordist behind XVIII.
"We always got along great and then this time around, I mean, this whole process has just been super fun and super easy and smooth," Barney explained. "There was an initial barrier to get over which was less guys in the band because obviously Mick had passed. So that's one thing that was quite obviously different. And then Ken, he couldn't join us for this record just out of pure crazy scheduling."
See Eighteen Visions' upcoming tour dates here.
Festival Guide: 2019 Rock + Metal Festivals in the U.S. + Abroad