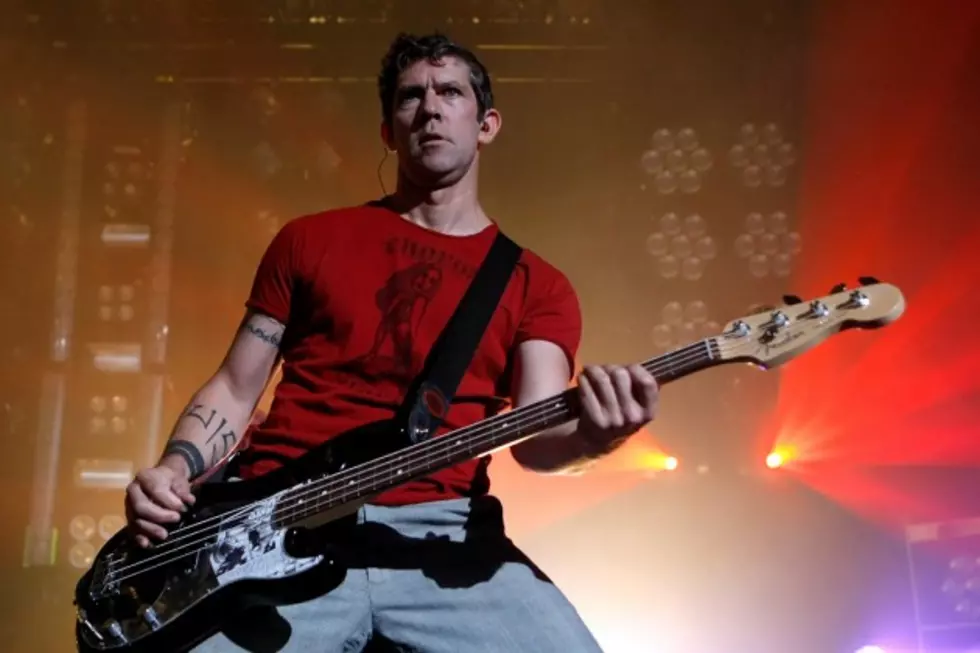 Ex-Jane's Addiction Bassist Eric Avery: We Could Have Made More Money, But We Were Free Spirits
Ethan Miller, Getty Images
We've all seen it happen with most of our favorite bands. You discover them early. You're drawn to a certain ethos in their sound and artistic pursuits, but over time the music begins to change in a way you may not always like. Did they sell out or is this a natural progression? While yours is an outsider's point of view, former Jane's Addiction bassist Eric Avery delves deeper into the artistic idea of "selling out" in a new piece for The Talkhouse.
Avery discusses growing up the son of an actor, who got by on a wide array of jobs while attempting to carve out a career pursuing his artistic passion. But he also recalls a period of youthful rebellion brought about by his passion for punk rock. He explains, "I took my newfound punk moral code and combined it with my limited, somewhat sheltered preadolescence and sculpted it into a little ball of hate for doing anything just for money. Ever. Because you were then simply just another Businessman. You were a sellout."
Reflecting on his life, Avery recalls misunderstanding Jane's Addiction's early financial success for proof that if you follow your creative intuition that others will too. He states, "As a band, we did many things that would be perceived as bad business ideas, but we made money anyway. One of the enduring strengths of our diminishing legacy is that we were, during that first run many years ago, truly what people thought we were -- free creative spirits. We could have made considerably more money if this had not been the case."
Avery recalls, "We didn't 'play ball' with aspects of the industry that we would have been wise to court if we had been primarily concerned with making money. We were asked to do an MTV show called Unplugged and the rest of the band was OK with it. I wasn't. At the time I saw MTV as an evil. I thought that it was one thing to create a music video and have them distribute it -- much like how a radio station would play our music -- but I saw going into the belly of the beast as something different. The other guys didn't feel this way about MTV, but, to their credit (especially our singer, Perry Farrell), when we sat down with our manager, the guys said, 'Eric doesn't want to do it, so we're not doing it.'"
Thinking back, Avery adds, "This is just one of many instances where we did what we believed in with a predictable cost to our career. That spirit is truly how a lot of Jane's Addiction decisions got made -- with some measure of young men's hubris, yes, but that lack of fear set free our passion and daring."
As for his brief reunion with Jane's in 2009, Avery states: "My participation in Jane's Addiction is very different, because my contract with the fans of Jane's is a very different one. Here I am not an independent contractor outside the primary relationship. I entered into a covenant directly with the fans of Jane's Addiction, and we agreed on our roles. It is a bond I still feel. It informed me as I tried to re-establish it in 2009 and it informed my decision to leave again — with the integrity of our relationship still mostly intact, I hope. I simply felt I could not hold up my end of the bargain with the fans if I remained."