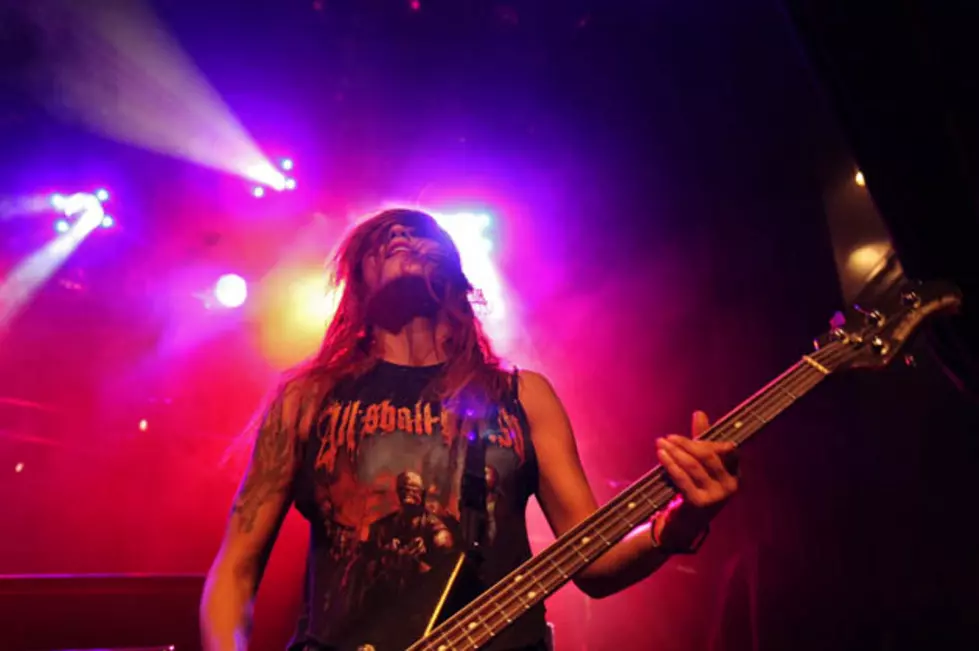 Eyes Set to Kill's Anissa Rodriguez Released From Hospital After Blood Clot Scare
Liz Ramanand, Loudwire
Good news to report concerning Eyes Set to Kill bassist Anissa Rodriguez. A Missouri hospital has released the musician after she was treated for a blood clot behind her left eye.
On July 10, Eyes Set to Kill announced that they were forced to cancel an Oklahoma City show with (hed) p.e. due to Anissa's health issue. Four days later, the band's management revealed that Anissa was showing improvement, but was "not out of the woods yet." Eyes Set to Kill found themselves forced to nix another seven dates (7/15-7/22) from their current U.S. run.
Despite the bad news of cancelled shows, Eyes Set to Kill shared a positive update on Anissa's condition, along with two photos showing how bad the clot was at first versus the drastic improvement the bassist has experienced:
Anissa Rodriguez's sister and bandmate, Alexia, also commented on the situation:
Eyes Set To Kill must unfortunately cancel the rest of our tour dates in July due to the recent discovery of a blood clot behind my sister Anissa's eye. I have witnessed my sister go through some painful procedures and I am thankful that I have had the chance to be by her side through it all. The doctor said she is going to need a couple weeks to recover and I will continue to stay by her side to help her back to health. We want to thank all the fans for their love and understanding. We also hope to make up for our cancelled appearances somehow, someway. This past week has been a scary journey but I am just happy I could be here for her through the most excruciating experience and we are both so thankful to have been reading all of the love from our devoted fans and family. I truly believe their prayers helped her spirits and sped up her healing process.
We'd like to wish Anissa Rodriguez all the best in her recovery. Eyes Set to Kill are scheduled to return to the road on July 31. For the full list of tour dates, click here.