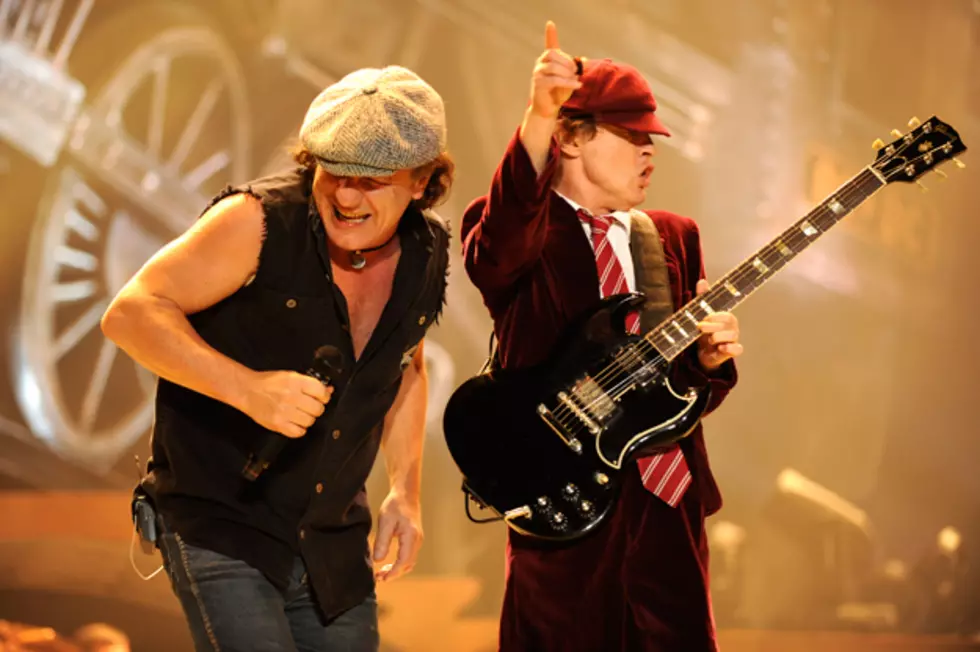 Favorite AC/DC Album – Readers Poll
Kevin Mazur, Getty Images
Rock icons AC/DC are one of the most celebrated and commercially successful bands of all time. The Australian rockers have sold more than 200 million albums worldwide, while the legendary disc 'Back in Black' is the third highest-selling album by any artist in music history. This Readers Poll reflects on their storied career and asks you to tell us which AC/DC album is your favorite.
There are classics from the Bon Scott era, beginning with 1976's 'High Voltage' (the Australian version actually arrived in 1975), followed by 'T.N.T.,' 'Dirty Deeds Done Dirt Cheap,' 'Let There Be Rock,' 'Powerage' and 'Highway to Hell.' After Scott's death, Brian Johnson took over and immediately struck gold with 'Back in Black.' Other Johnson-era discs include 'For Those About to Rock We Salute You,' 'Flick of the Switch,' 'Fly on the Wall,' 'Blow Up Your Video,' 'The Razors Edge,' 'Ballbreaker,''Stiff Upper Lip' and 'Black Ice.'
Perhaps no other band has recovered from the loss of a legendary lead singer like AC/DC have following the tragic death of Bon Scott. After a handful of classics records with Bon Scott on vocals, the band recruited Brian Johnson and have since recorded several more classic albums.
With so many strong efforts to choose from - whether they be from the Bon Scott era or the Brian Johnson era -- we want to know which AC/DC album is your all-time favorite? Cast your vote in the poll below.