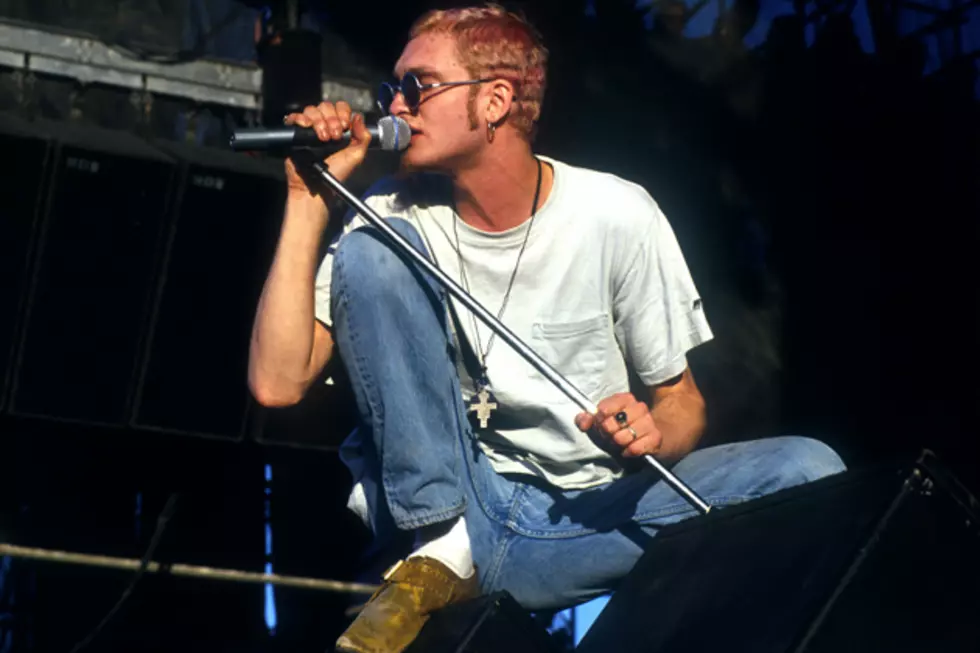 Favorite Layne Staley Era Alice in Chains Song – Readers Poll
Frank Micelota, Getty Images
It was a sad day in April 2002 when Alice in Chains singer Layne Staley was discovered dead from a drug overdose after going unnoticed for a few weeks. His date of death was traced back to April 5, eerily the same day that Kurt Cobain died 8 years later.
Staley, along with guitarist Jerry Cantrell, provided the perfect balance of in-your-face aggression and some of the most melodic harmonies that rock music has ever provided. This Readers Poll asks you to reflect on the musical legacy of Layne Staley and let us know what you think was the best song from his era with Alice in Chains.
It all began for Staley and Alice in Chains in 1990 with their 'Facelift' album, a disc which spawned the singles 'We Die Young,' 'Man in the Box,' 'Bleed the Freak' and 'Sea of Sorrow,' along with the fan favorite, 'It Ain't Like That.' The band's iconic 'Dirt' album followed, with such classics as 'Would?,' 'Them Bones,' 'Angry Chair,' 'Rooster' and 'Down in a Hole' populating the disc. The band would add 'What the Hell Have I?' from the 'Last Action Hero' soundtrack before tackling their 1994 EP, 'Jar of Flies.'
Though the disc had a shorter amount of songs, it had no less of an impact as 'No Excuses' and 'I Stay Away' became major hits, while 'Don't Follow' and the fan favorite 'Nutshell' also got some attention. The band's self-titled 1995 effort gave us 'Got Me Wrong,' 'Grind,' and 'Heaven Beside You,' which for the most part concluded their original album output. Songs like 'Over Now,' 'Again,' 'Get Born Again' and 'Fear the Voices' would all be released from hits compilation discs and live records.
While Alice in Chains have moved on, with William DuVall taking over vocal duties, Layne Staley's musical legacy will always remain. Now it's your turn to tell us which Alice in Chains song from the Layne Staley era is your favorite. Please vote in the Readers Poll below: