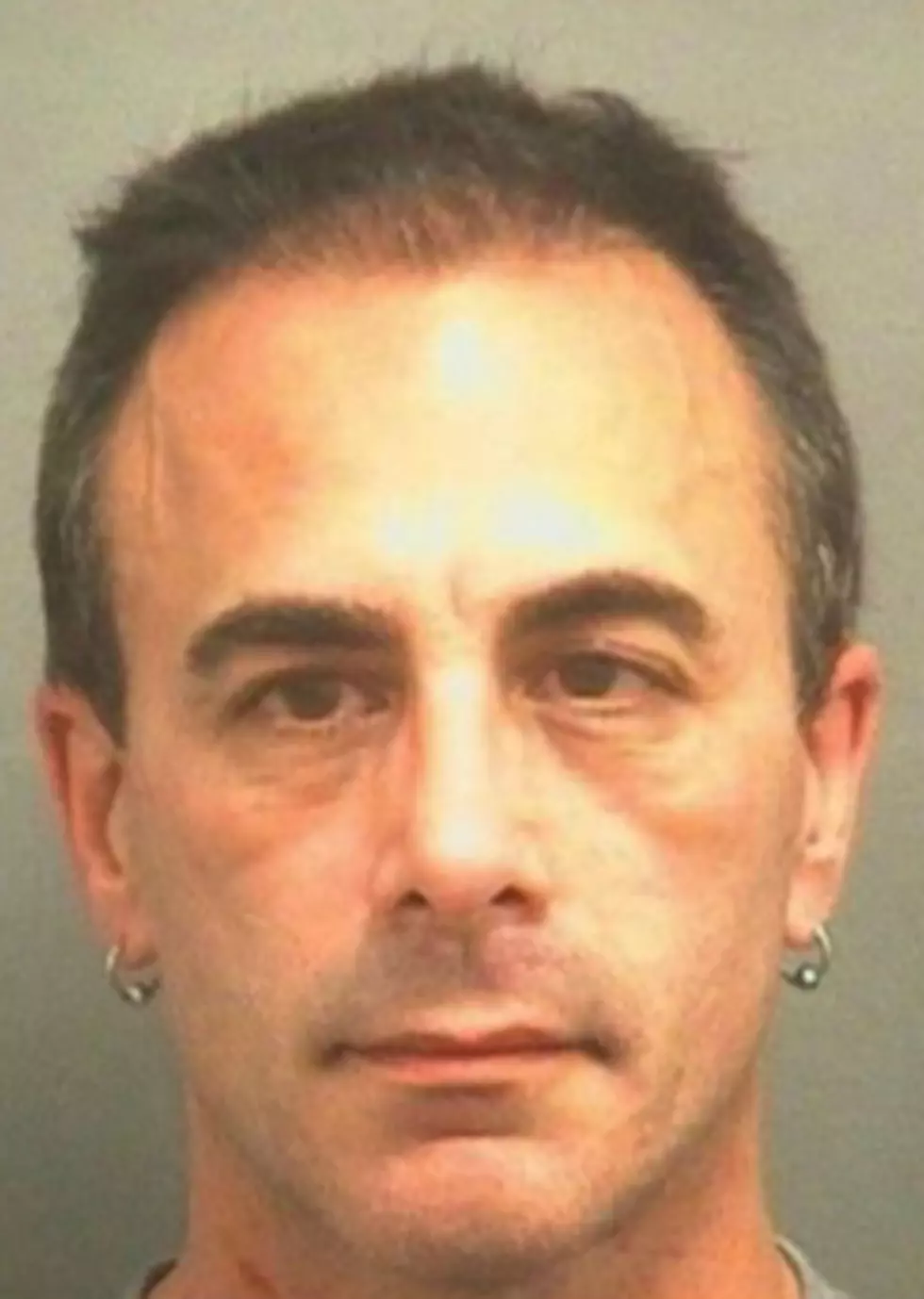 Former Anthrax Guitarist Dan Spitz Arrested on Suspicion of Domestic Violence
Palm Beach County Sheriff's Office
The holidays can be a stressful time, and for ex-Anthrax guitarist Dan Spitz, Christmas was memorable for all the wrong reasons. South Florida's Gossip Extra reports that the guitarist was arrested on suspicion of domestic violence and spent Christmas Day behind bars.
According to the report, police responded to a call at the Spitz house in Lake Worth, Fla. where he and his wife Candi had been arguing. The couple had reportedly been drinking on Christmas Eve when things turned contentious. Candi told police that Spitz had allegedly wrapped his hands around her throat and tried to choke her. Deputies reported that there was bruising on her neck.
Spitz claimed that his wife attacked him first, and deputies also noted scratches on his chest, neck and arms. Candi's mother was reportedly in attendance at the house, and while she was not a witness to the fight, she did state that she heard her daughter yell "I can't breathe" from the bedroom.
The guitarist was booked into Palm Beach County jail at 5AM on Christmas Day and was released Thursday afternoon (Dec. 26). The couple had reportedly separated for a brief period last year and Gossip Extra stated that the fight evolved over a conversation about a man that Candi had briefly dated during their split.
For more information on the incident, check out the Palm Beach County Sheriff's Office booking blotter at this location.
Since parting ways with Anthrax, Spitz has dedicated his time to the band Red Lamb. The group issued their self-titled debut disc in 2012.
Update: Dan Spitz's wife Candi will not be pressing charges against the guitarist. "I'm not planning on pursuing this in court," claims Candi. "This was a big misunderstanding. My mom should've never called 911. He never hit me or tried to harm me. He did shove me, and unfortunately I bruised my shoulder. But come on: He's 5 feet tall and 100 pounds all wet. And I kickbox. He could never harm me if he tried." [via ABC]