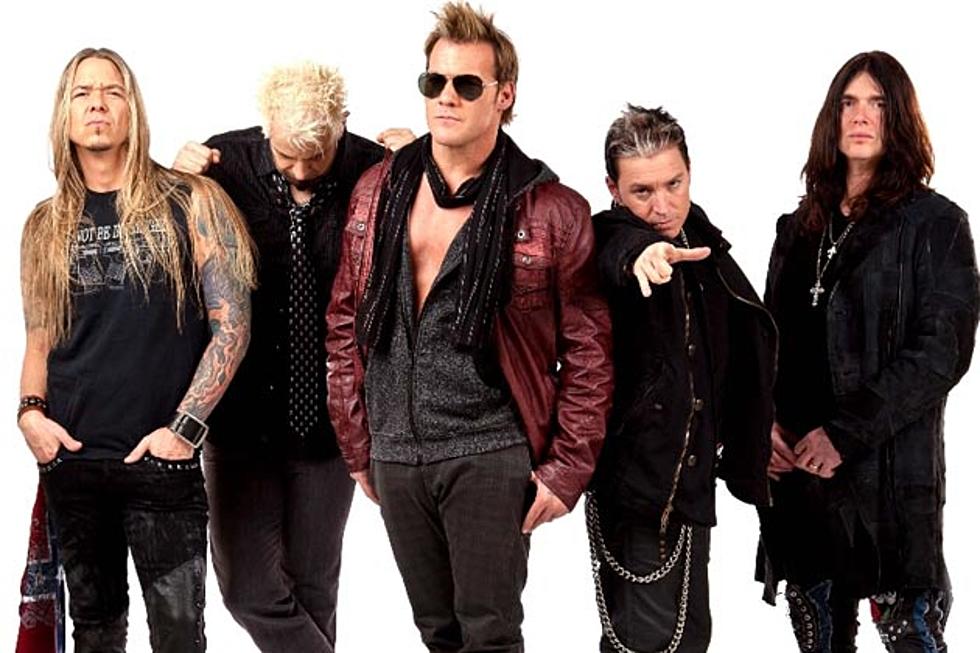 Fozzy Reveal 'Lights Go Out' Single, New Album + Tour Plans
Street Smart
It's anything but lights out for Fozzy! The Chris Jericho-fronted band will release the brand new single 'Lights Go Out' on April 29 via all digital platforms. And that's just the beginning of a flurry of activity surrounding band in the coming months!
The group, rounded out by guitarists Rich Ward and Billy Grey, bassist Paul DiLeo and drummer Frank Fontsere, will also release their sixth album this summer. And the new single and album will be bolstered by a tour.
The always high-energy Jericho is stoked for fans to hear the new song, offering this insight: "'Lights Go Out' represents a brand new color in the Fozzy spectrum. Dark, sexy, sleek, dirty, heavy and catchy as f---, this song turns a whole new page in hard rock history -- it doesn't matter if you dance to it in a club or mosh to it in a pit, 'Lights Go Out' will make you move!"
The band will be on the road this spring, performing at a handful of rock festivals as well as a smattering of dates throughout May. Dates can be seen below.
Lastly, Jericho will cap off his crazy busy year with his third autobiography 'The Best In the World: At What I Have No Idea.' The book may be pre-ordered here.
Fozzy Spring 2014 Tour Dates
4/25 – Tampa, Fla. – Rockfest
4/26 – Jacksonville, Fla. – Welcome to Rockville
5/1 – Charlotte, N.C. – Carolina Rebellion
5/5 -- Springfield, Va. -- Empire
5/6 -- Pittsburgh, Pa. -- Altar *
5/7 -- Lancaster, Pa. -- Chameleon Club **
5/8 -- Rochester, N.Y. -- Main Street Armory *
5/9 -- Poughkeepsie, N..Y -- The Loft at the Chance ***
5/10 -- Hampton Beach, N.H. --Hampton Beach Casino *
5/15 -- Arlington Heights, Ill. -- Home Bar ****
5/16 -- Pontiac, Ill. -- Freakster's Roadhouse
5/17 -- Columbus, Ohio – Rock on the Range
* with Buckcherry
** with Rev Theory, Gemini Syndrome + Eyes Set to Kill
*** with Kyng
**** with Heaven's Basement