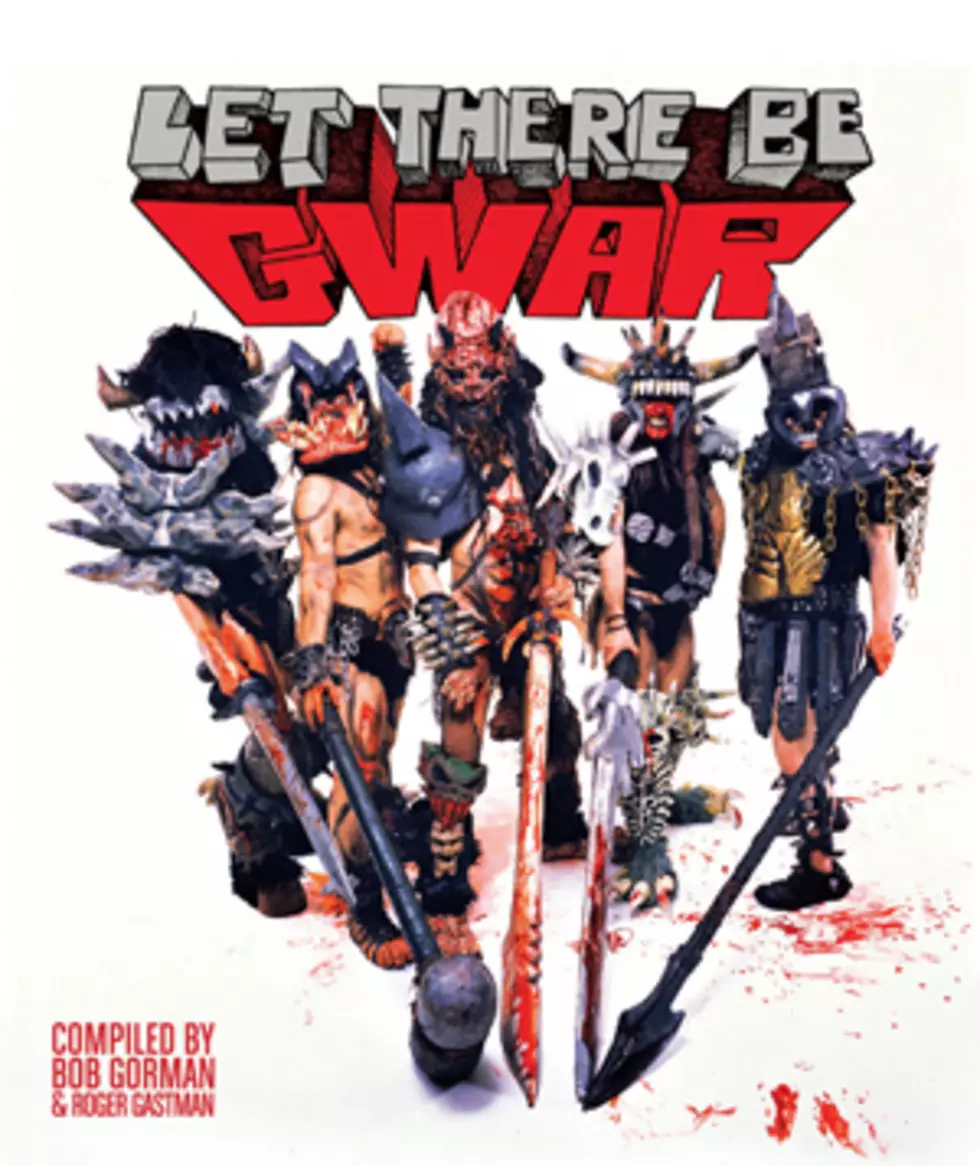 GWAR History Revisited in 'Let There Be GWAR' Book
GWAR / Indiemerch
When you come from outer space and have spent years engulfing humans, there's a story to tell. And so, later this year, you can look for a comprehensive behind-the-scenes history of the band GWAR titled Let There Be GWAR coming to bookstores.
The oversized hardcover book is chock full of fascinating first-hand accounts and rare, never-before-seen photographs dating back to the mid-'80s when the seeds of GWAR were formed under the moniker Dim Time. The book serves as a testament to all things GWAR.
You'll get an idea of what goes into a GWAR show, going backstage at their immersive and theatrical performances, following them on the road through photos and digging into GWAR lore with band posters, ephemera, production sketches, interviews, comics, videos and more that help tell the tale.
The book is over 350 pages, comes with a lenticular cover and was compiled by Bob Gorman and Roger Gastman. For those unfamiliar, Gorman began working with Slave Pit and GWAR in 1988 and current serves as secretary, shop foreman, performer and a visual artist for Slave Pit. He began archiving the band's history in 1997 and this book is the end result of that effort.
Gastman, meanwhile, has overseen several magazines, curated gallery shows, and packaged books for small publishers. He's also produced and worked on several documentaries, so the collaboration with Gorman has helped in getting the book to the fans.
The first 150 Let There Be GWAR books will be hand signed by members of GWAR. These copies cost $100 and can be pre-ordered at this location. Look for the books to ship in late August or early September.
10 Hilarious GWAR Moments