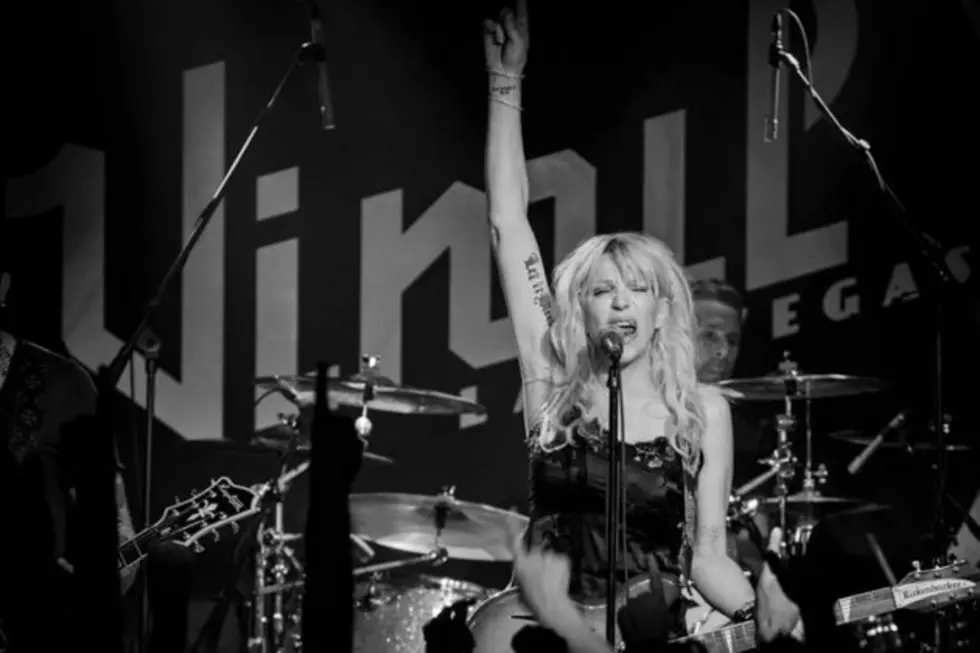 Courtney Love To Kick Off Hard Rock Hotel & Casino Las Vegas' 'Friday Night Live at the Pool' Concert Series
Photo by Erik Kabik / Retna / erikkabik.com
Vegas baby! The Hard Rock Hotel & Casino Las Vegas will be rocking in the coming months with the launch of the "Friday Night Live at the Pool" concert series. Kicking off the series will be Courtney Love with special guest Kitten on Friday, May 15.
Hard Rock Hotel & Casino's dynamic music vibe and infamous tropical oasis will collide for its new "Friday Night Live at the Pool" concert series. "Friday Night Live at the Pool" will offer concertgoers an unforgettable experience through its unique and intimate setting. Guests can enjoy the music and party scene in front of The JBL Sound Stage or relax in a VIP, poolside cabana.
Love made a strong return last spring with the songs "You Know My Name" and "Wedding Day." She also re-entered the acting scene with recurring roles on Sons of Anarchy and Empire and landing a lead role in the Kansas City Choir Boy pop opera earlier this year.
"To bring this amazing and talented lineup into such an intimate outdoor setting offers our guests the perfect summer escape," said Chas Smith, vice president of entertainment at Hard Rock Hotel. "We're thrilled to kick this series off with Courtney Love. She helped us celebrate Vinyl's one-year anniversary and it's going to be great having her back on property for another unforgettable show."
In addition to Love, you'll find acts like Puddle of Mudd, Blue October, Live, Nelson and Kottonmouth Kings playing "Friday Night Live at the Pool" shows at the Hard Rock Hotel and Casino in the coming months. The full schedule can be seen below.
Tickets to the shows are on sale now and can be purchased here or charge-by-phone at 888.9.AXS.TIX. For additional information, visit the Hard Rock Hotel website.
Las Vegas Hard Rock Hotel & Casino's "Friday Night Live at the Pool" Series
May 15 - Courtney Love with Kitten
June 19 - Kottonmouth Kings with (hed) p.e. and Scare Don't Fear
June 26 - Rusted Root with Moksha
July 10 - Nelson
July 17 - South of Graceland
July 23 - G. Love and Special Sauce (Special Thursday Night Edition of Friday Night Live)
July 31 - Puddle of Mudd
Aug. 7 - The Wailers
Aug. 14 - Inner Circle with Fortunate Youth
Aug. 21 - Tribal Seeds with The Expanders
Sept. 18 - Blue October
Oct. 2 - Live