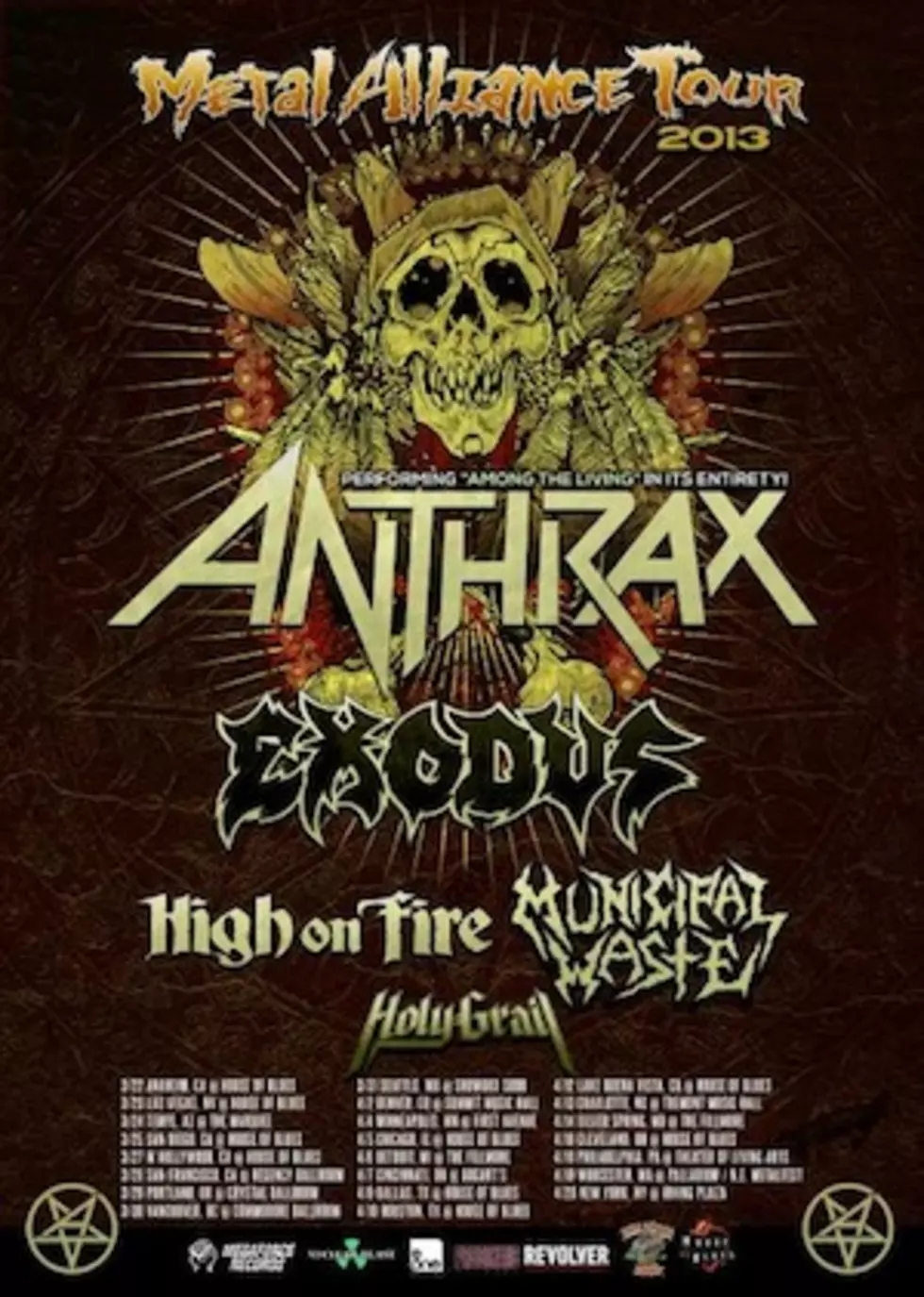 High on Fire Join Anthrax, Exodus + More on 2013 Metal Alliance Tour Lineup
Metal Alliance
Already boasting a stellar lineup, the 2013 Metal Alliance Tour has just gotten crunchier. Off the heels of releasing their latest full-length masterpiece, 'De Vermis Mysteriis,' Californian sludge masters High on Fire have hopped on board the third installment of the trek.
This year's tour is shaping up to be absolutely insane. The previously announced bill already consisted of thrash masters Anthrax, Exodus and Municipal Waste, with a bit of heavy metal peppered in thanks to Holy Grail. Now, High on Fire will round off the lineup a bit more while melting the walls of each venue they hit with their brand of time-traveling, hallucinogenic sludge.
Last year, High on Fire were scheduled to invade the 2012 Mayhem Festival but backed out of the trek when frontman Matt Pike chose to enter rehab for alcohol issues. After completing treatment and taking a break from the road, High on Fire embarked on a solid club tour with Goatwhore, Primate and Lo-Pan at the tail-end of 2012, which we were lucky enough to check out on its Brooklyn, N.Y, stop.
As previously reported, the 2013 Metal Alliance Tour will feature Anthrax performing their classic 1987 album 'Among the Living' album in full. Be sure to check out this tour, as it is definitely shaping up to be one of this year's must-see events.
Check out the entire list of tour dates here.