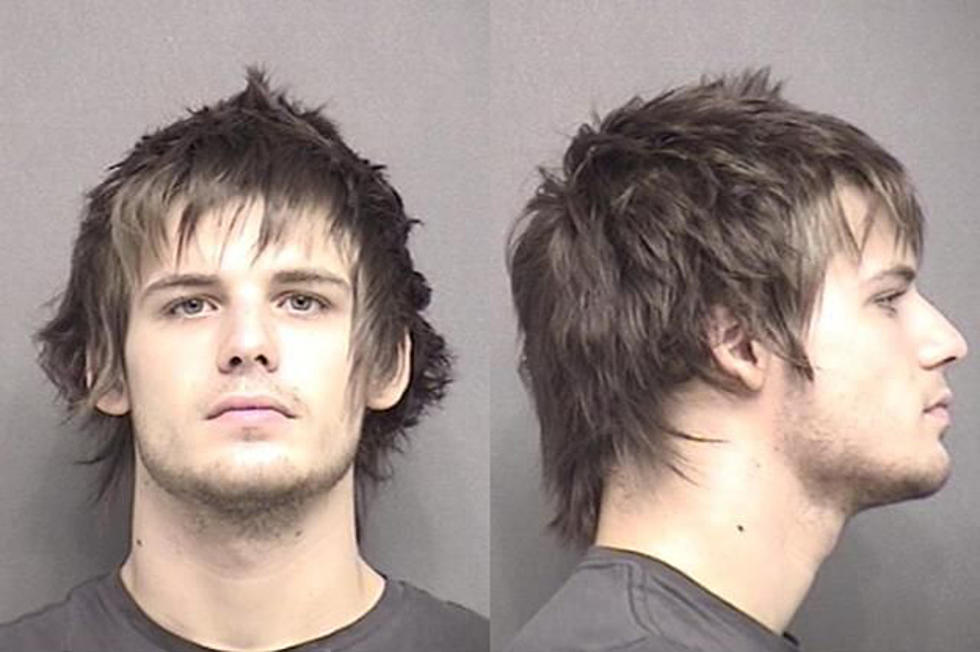 I See Stars Land in Jail for Alleged Possession of Hallucinogenic Drugs
Saline County (Kan.) Jail
Usually the end of a tour is a joyous occasion for a band, but the guys in I See Stars had an experience to conclude the "All-Stars" tour that they'd rather forget. The band spent time in jail on Aug. 30 in Saline County, Kan., after allegedly being caught with hallucinogenic drugs.
Band members Andrew Oliver, Brent Allen, Jeff Valentine, Devin Oliver and Zachary Johnson, along with members of their crew were all busted and held on $1,000 bond each for possession with intent to use drug paraphernalia.
The group has not yet released a statement on the matter, though singer Devin Oliver has been candidly speaking about it via Twitter. He stated:
Just had the worst 13 hours of my life.

— Devin Oliver [DR] (@devinoliver) August 30, 2012
First and last time in jail

— Devin Oliver [DR] (@devinoliver) August 30, 2012
This whole week has been such a waste of my life!!! So excited to play Colorado Springs tomorrow! Who is coming to cheer me up:)

— Devin Oliver [DR] (@devinoliver) September 1, 2012

Oliver would go on to state that the drive home was one of the longest of his career, and during a Twitter chat with fans he claimed that being arrested days earlier was the worst touring experience he'd ever had.
I See Stars have been out on the road promoting their third album, 'Digital Renegade.' They'll return to touring in October, providing support for Falling in Reverse.