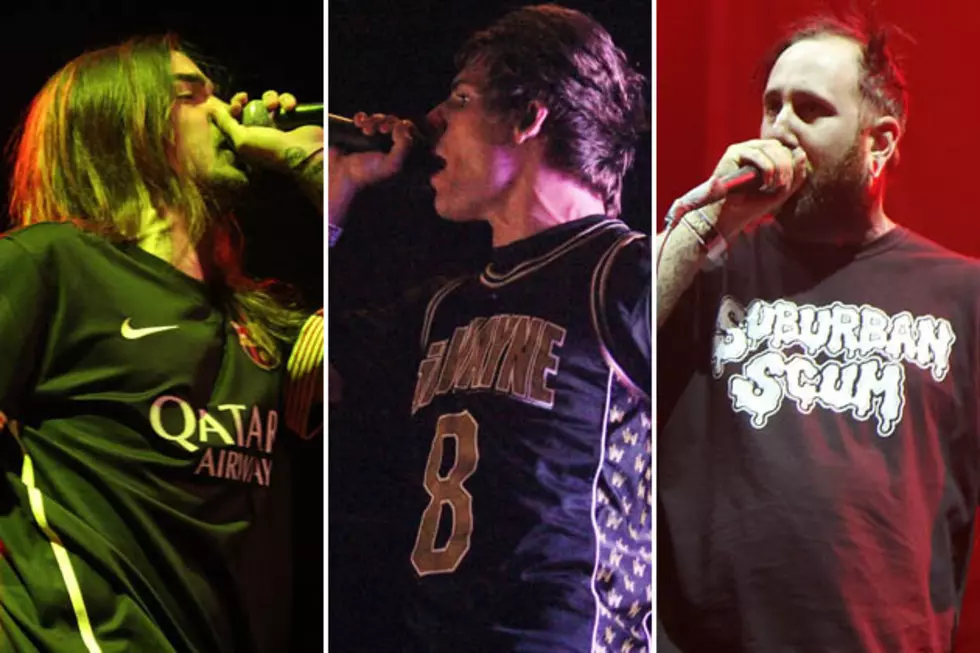 I See Stars Bring All Stars Tour to NYC with Like Moths to Flames, the Acacia Strain + More
Liz Ramanand, Loudwire
Electronic metalcore band I See Stars had their fans bouncing all throughout their set.  It was half rock concert / half dance party as I See Stars performed favorites 'Filth Friends Unite,' 'NZT48,' as well as newer songs 'New Demons,' 'Who Am I?' and 'Murder Mitten.' Their encore also included  their fresh new track 'Ten Thousand Feet' off of their latest disc 'New Demons.'
Relentless deathcore band the Acacia Strain ripped through their set beforehand and provided one of the heaviest performances of the night. Vocalist Vincent Bennett was pissed off and angry, just the way we like him. His brutal honesty and vitality onstage makes the Acacia Strain a force as a live act.
Previously, Like Moths to Flames provided an energetic set as crowd-surfers kept security guards busy from the beginning to the end of their lively performance. Soulful rock act Slaves provided groove and melodies to the audience while Cincinnati act Mutrix shook things up as the only DJ on the tour.
French metal and hardcore band Betraying the Martys had one of the most enthusiastic sets of the night and definitely gained some love from the New York fans.
Other acts of the night that shared the stage included Palisades, Sworn In, Upon this Dawning and Kubla Khan. New York City act Sylar as well as Handed to the Thousands and Lessons Learned were the first batch of bands that kicked off this massive day of music mayhem. Go here for a full list of remaining dates for the 2014 All Stars tour here.
Check Out Photos of Some All Stars Acts Performing in NYC Below: