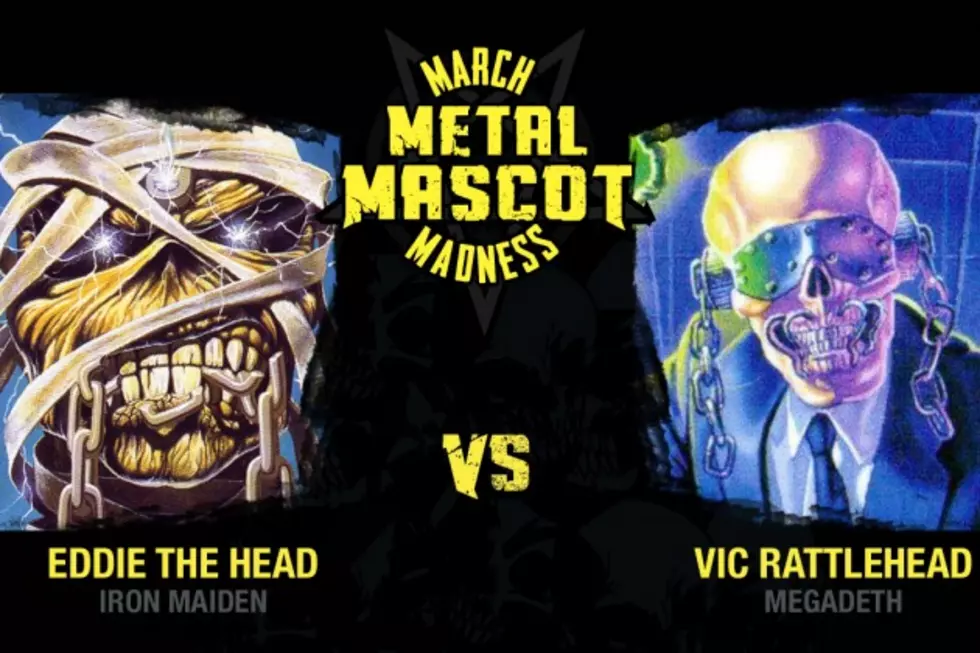 Iron Maiden's Eddie the Head vs. Megadeth's Vic Rattlehead – Metal Mascot Madness, Final Round
Loudwire
We've reached the Final Round of March Metal Mascot Madness! Since we began this competition back in March, metalheads have been salivating for a final battle between two truly iconic mascots. Now, after many weeks and 30 other mascots eliminated, we've arrived at a true battle of titans -- Eddie the Head vs. Vic Rattlehead.
Iron Maiden's legendary mascot, Eddie the Head, might as well be the seventh member of the heavy metal pioneers. In Eddie's run of victories which led him to the Final Round, he never even came close to losing a single fight. Eddie first took out S.O.D.'s Sargent D. before defeating Quiet Riot's Man in the Metal Mask. Moving onward, Eddie beat Judas Priest's Painkiller and Black Sabbath's Henry to earn a spot in our Final Round.
Can any mascot defeat Eddie the Head? If there's one character who can pull it off, it's Megadeth's prolific Vic Rattlehead. After stomping out HammerFall's Hector and Gamma Ray's Fangface in the first two rounds, respectively, Vic Rattlehead narrowly beat out Mushroomhead's X-Face before winning another close fight against Motorhead's menacing Snaggletooth mascot.
Now, it's the championship matchup that fans have been dying to see! Eddie the Head vs. Vic Rattlehead! Vote for your favorite mascot in the poll below.
Voting for this round ends on Tuesday, April 7 at 8AM ET. Fans can vote once per hour, so keep coming back to make sure that your favorite metal mascot wins!
See How the March Metal Mascot Madness Tournament Played Out: