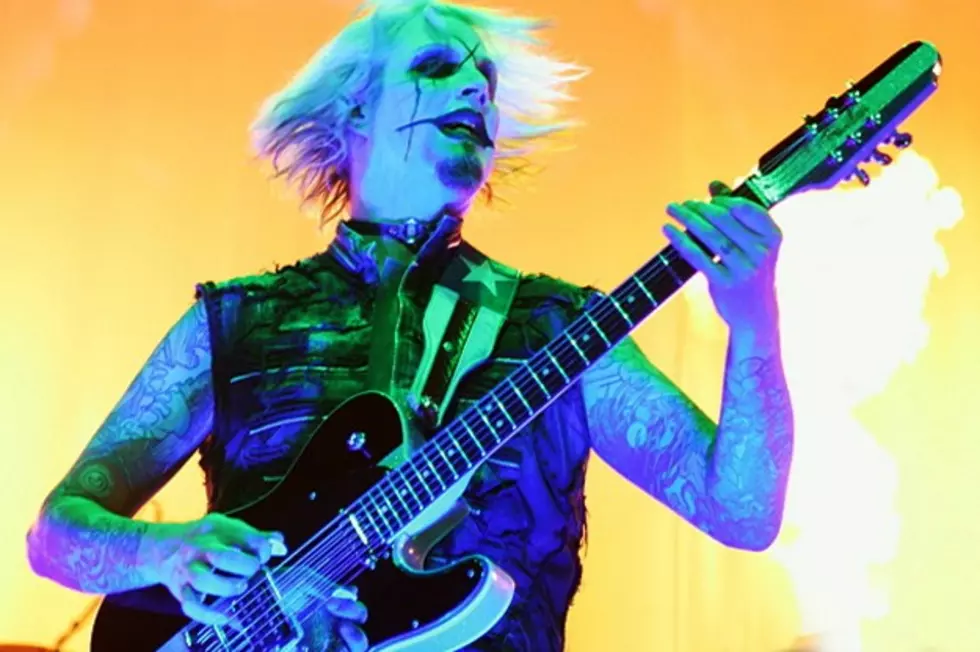 John 5 Counts Down His Top 5 Favorite Guitarists
While guitar great John 5 gears up for the May 8 release of his latest solo effort, 'God Told Me To,' in addition to kicking off a new tour with Rob Zombie on May 11, we asked him to count down the five most influential guitar players who inspired him throughout his career.
John 5 is a seasoned fan of the many legendary musicians that came before him, and gives them full credit for helping shape him into the guitar player he is today. Through their signature sounds and styles, John 5's Top 5 gave him the inspiration to forge his own path in the industry.
Check out his list below of, as John 5 put it, "influential guitar players, guitar players that really had an impact on my life."
5. Chet Atkins
"Chet Atkins, I love his singer style and the country thing that he did. He really had a huge impact in my life, just his style – western swing and the country thing he did – it really changed my life."
4. Yngwie Malmsteen
"I remember where I was when I heard Yngwie Malmsteen for the first time. It was such an epiphany for me and it really shaped the way I play today. I think I heard him in '83 if I'm not mistaken, I was 13 years old, and it really was amazing for me."
3. Steve Vai
"Steve Vai had a unique style of playing. Steve Vai didn't sound like anyone else, Steve Vai sounded like Steve Vai. A lot of these guitar players I'm talking about all had their own sound and all had their own style, which was really important to me. I really respect that -- when someone has their own sound and style -- and Steve Vai definitely encompassed that for me."
2. Jimi Hendrix
"Jimi Hendrix is one of the main influences on why I wanted to play guitar. He really shook me. I think it was his whole style -- the look and what he did with the guitar. As a kid, I was probably 7 years old and this is when cable TV was coming out, and they played the Woodstock concert. I saw Hendrix play the guitar with his teeth and I still do that to this day. He really shook it all up for me and made me start playing guitar."
1. Eddie Van Halen
"Eddie Van Halen has been such a huge influence on such a large part of my life. What a great songwriter and a great musician and great innovator of the instrument -- not just playing but look at what he did with the style. The Eddie Van Halen guitar with the colors and the stripes and all that stuff, that's a huge thing. He was the number one influence in my life."
Head over to John 5's official website to pre-order your copy of his new solo CD/DVD 'God Told Me To' and stay tuned for our full interview with John 5 coming soon!