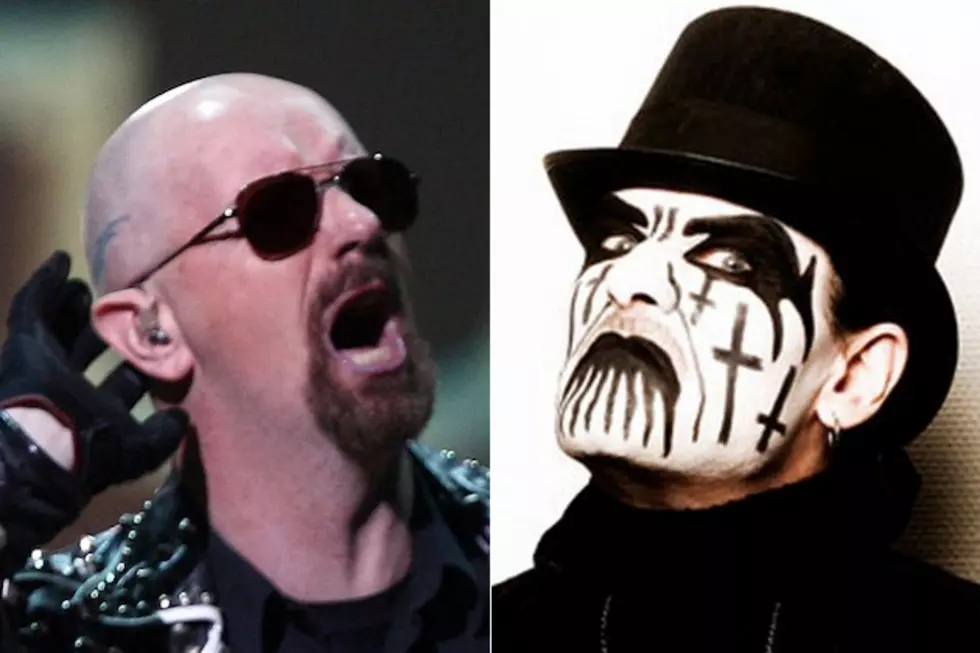 Judas Priest, King Diamond + More Confirmed for 2014 Fun Fun Fun Fest
Kevin Winter, Getty Images / Metal Blade
This year's Fun Fun Fun Fest has just been announced to take place Nov. 7-9 at Auditorium Shores and Butler Park in the live music mecca of Austin, Texas. The FFF Fest always seems to deliver a solid bill, but this year it's extra special, as Judas Priest have been announced as festival headliners while the almighty King Diamond will also play a rare live show.
2014 is set to be a landmark year for Judas Priest. The band's 17th album 'Redeemer of Souls' is only a few months away from release and the Fun Fun Fun Fest is the band's first announced North American date of the year.
King Diamond is yet another amazing surprise announced for the ninth annual FFF Fest, as the master of metal falsetto will perform as well. King Diamond has taken it easy lately, performing very sporadically throughout the past eight years.
Passes for the 2014 Fun Fun Fun Fest are now on sale! To find out more about the three-day event and to grab tickets, click here.