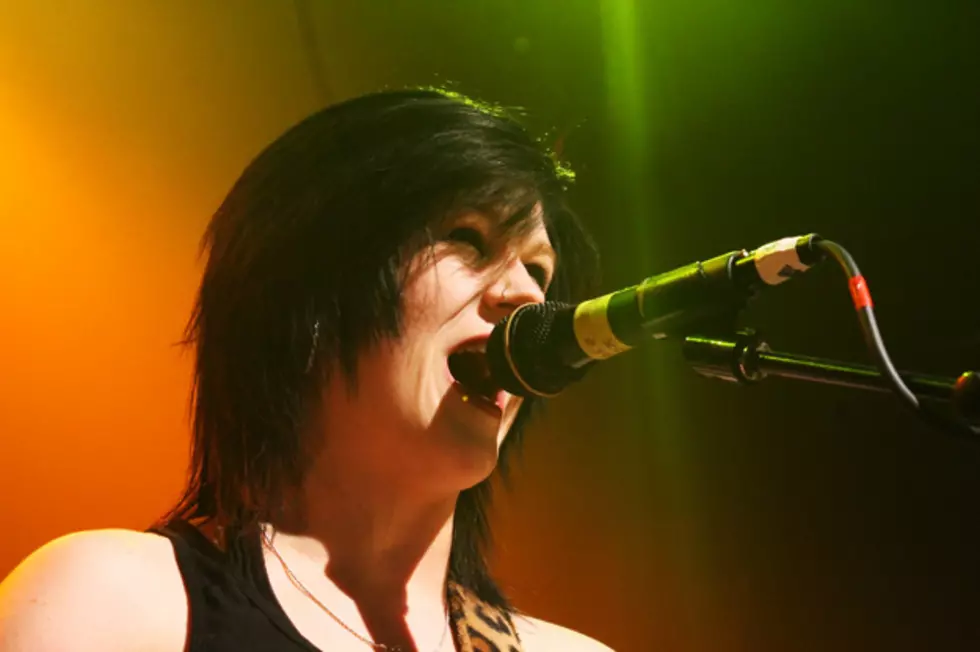 Kittie Rip Apart New York City With Crushing Performance
Female metal act Kittie ripped apart Gramercy Theater at an intimate show earlier this week (May 16) along with support from Blackguard, The Agonist and Bonded By Blood.
It's no wonder why Kittie have been a force to be reckoned with in the heavy metal industry for well over a decade. The band's energy onstage had fans going nuts, they also gave bassist Trish Doan a warm welcome back.
Frontwoman Morgan Lander's vocals were spot on while her sister Mercedes brought some thunderous drumming to the set. Kittie played a set full of fan favorites including 'Spit,' 'Look So Pretty,' 'Never Again,' and 'In Winter' among numerous others.
Doan was all smiles on stage as she tore it up on bass and guitarist Tara McLeod shredded it up like no one else. They also performed songs from their latest record 'I've Failed You' like the title track, 'Ugly,' 'Empires (Part 2)' and they ended the night with 'We Are the Lamb.'
Their fellow Canadians in Blackguard put had a strong set, complete with a lot of hair flying and head banging. They found a good balance of metal along with some orchestral layers in their music and their stage presence was engaging to see.
The Agonist showed some serious vigor as frontwoman Alyssa White-Gluz donned turquoise hair while scaring the crap out of fans with her venomous growls yet serenading them with her clean melodic vocals as well.
The Californians of Bonded By Blood gained some new east coast fans as they opened up the night of metal mayhem. To see all of these bands on the road, check here for a full list of cities and dates.
Check Out Photos of Kittie, Blackguard, The Agonist + Bonded By Blood at Gramercy Theater