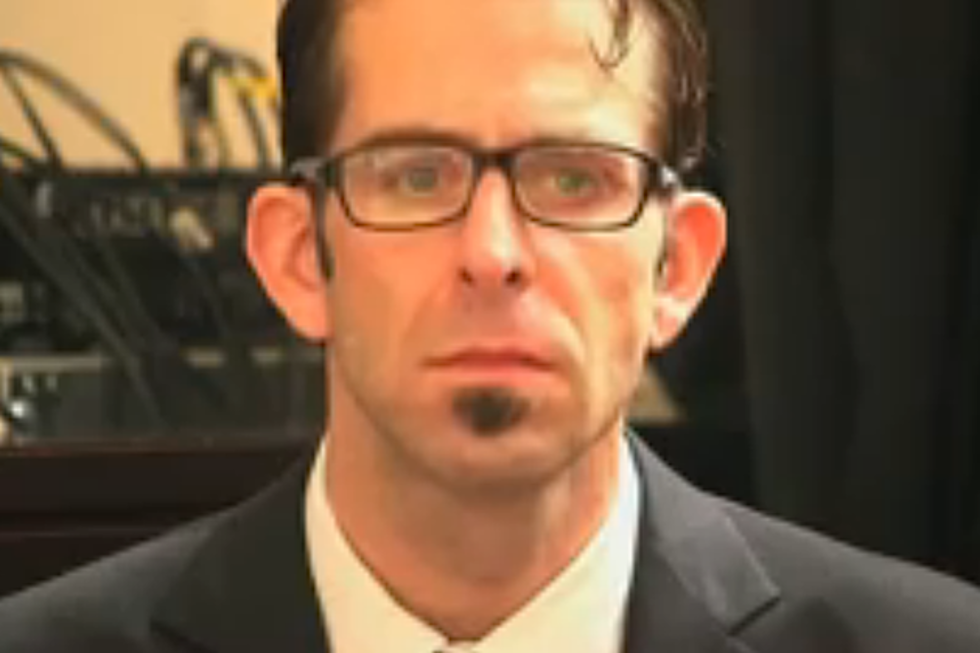 Lamb of God Revisit Randy Blythe's Czech Trial in Updated 'As the Palaces Burn' Trailer
Epic
In June 2012, Lamb of God released a trailer for an upcoming documentary on the band. The original premise was to highlight the "Pure American Metal" band's upcoming world tour. The trailer for the documentary was interesting enough, but no one could have guessed that only days after the teaser was released, singer Randy Blythe would be locked away in a Czech prison.
On March 5, 2013, Randy Blythe was found not guilty of manslaughter by a Czech court. Although Blythe could have sought asylum in the U.S. after spending over a month in Pankrac Prison, the honorable metal frontman chose to stand trial, clear his name and bring a sense of justice to the family of Daniel Nosek, the youth who passed away shortly after attending a Lamb of God show.
Seven months after Blythe's acquittal, Lamb of God have released a new version of their 'As the Palaces Burn' documentary trailer, which delves right into the heart of the band, its members and its representation during Blythe's struggles. The title of the documentary shares the same name as the band's 2003 album.
"It felt like the right thing to do, to come back even though it f---ing sucks." Blythe shares about returning to the Czech Republic for his trial. "Sometimes doing the right thing isn't the most comfortable thing."
'As the Palaces Burn' will premiere at the International Documentary Film Festival in Amsterdam on Nov. 20. Home an theatrical releases of the documentary are scheduled to be announced in 2014. Watch the intriguing and updated 'As the Palaces Burn' trailer from Lamb of God in the video above! Meanwhile, a 10-anniversary edition of Lamb of God's album 'As the Palaces Burn' will arrive on Nov. 11 with three bonus tracks and making-of documentary DVD.