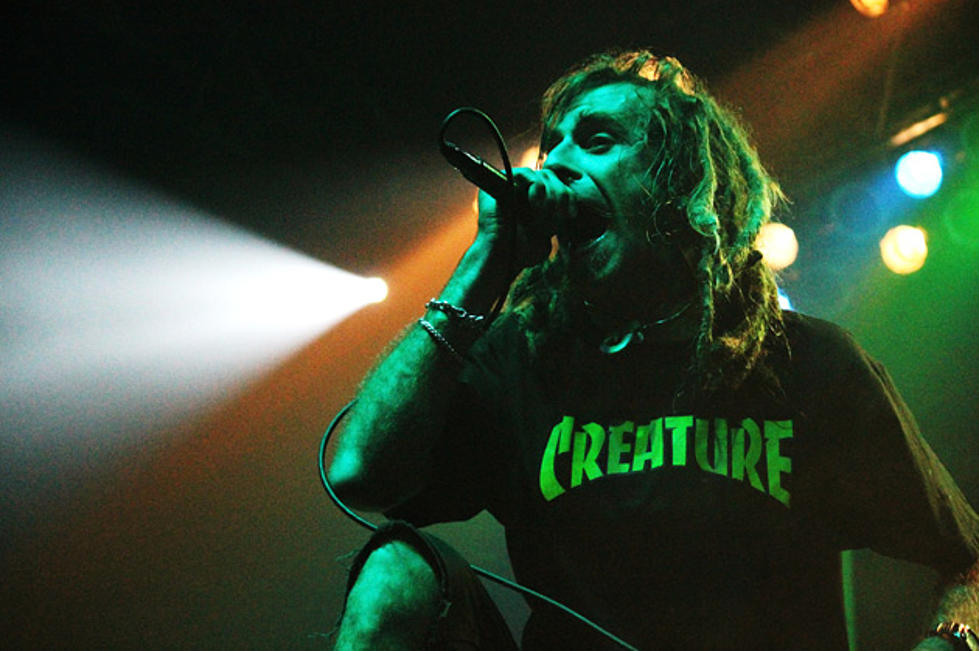 Lamb of God's Randy Blythe 'Getting Ready Mentally' for Czech Republic Trial
Liz Ramanand, Loudwire
One month ago, Lamb of God vocalist Randy Blythe was handed the reality of a court date in the Czech Republic. Facing manslaughter charges in an incredibly controversial case stemming from a 2010 concert incident, Blythe's legal proceedings are set to begin on Feb. 4. With the proverbial hourglass drawing closer to an empty top, Blythe recently posted a poetic and introspective piece of writing on his Instagram account detailing his thoughts.
Although Randy Blythe could conceivably remain in the United States to avoid his trial, the vocalist has chosen to face the Prague 8 District Court and fight the charges brought against him. Blythe, who spent five weeks in a Czech prison over the summer while awaiting his bail to be approves, had given his situation a great deal of thought over the past few months.
Upon discovering an old suitcase while out and about in his hometown of Richmond, Va., Blythe was inspired to write about his upcoming trial in the Czech Republic:
The last 2 or 3 days I have been getting ready mentally to leave my home & return to Prague to do this whole trial thing in early February. It's not something I particularly WANT to do; but inside, my gut & heart tells me it is the RIGHT thing to do. I cannot turn my back [on] the right thing. As I've been thinking, I've [been] shooting [pictures] a lot around my hometown. I love this place. A couple of days ago I went to my mechanic to get my truck worked on- the garage is over near the CSX train yard here in Richmond. I dropped off my truck & went creeping under the over pass that runs above the tracks. As usual, there was a lot of sleeping gear, trash, old mattresses & stuff that homeless people keep there. In my younger days, I used to ride freight trains across our country. I have spent many nights under bridges just like this one in freight yards across the USA. I have always loved to travel, & have been across the USA three times without a dime in my pocket most of the time, learning the survival skills of the hobos & street people of our country. You can get by with almost nothing if you know what you are doing. This old suit case sitting up on this ledge really captured my attention. I wonder what it once held? Safe travels to whoever owns it...
As mentioned, Randy Blythe's trial is scheduled to commence on Feb. 4. In addition to the aforementioned suitcase, the Lamb of God frontman has posted a number of his photos on his Instagram account recently, including recent images of his Virginia hometown and his travels in New York City, as well as vintage pictures of him posing with the late Dimebag Darrell. Check them out here.