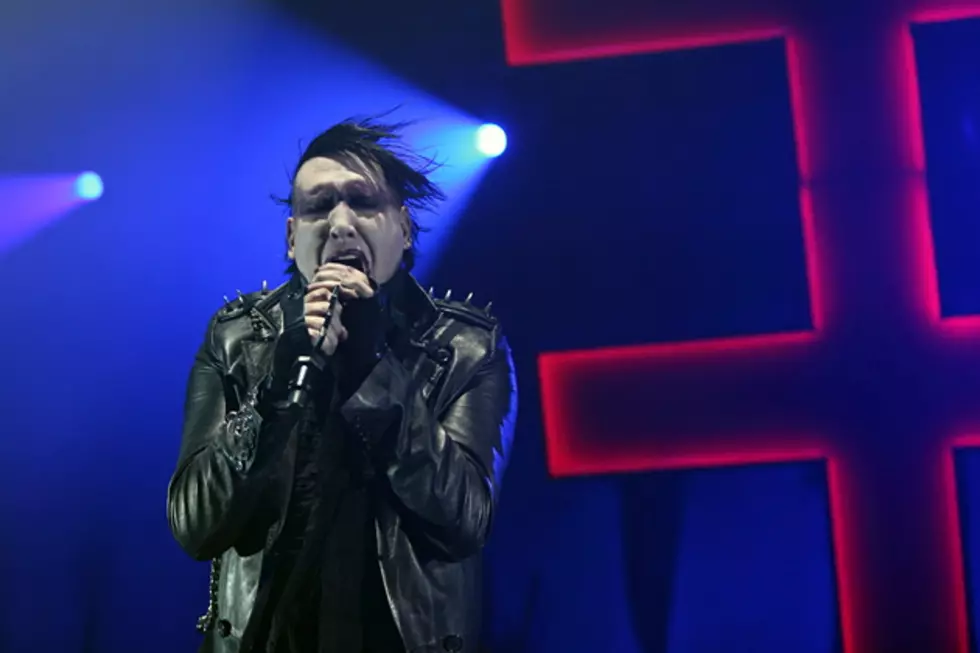 Marilyn Manson Lands Recurring Role on Final Season of 'Sons of Anarchy'
Mary Ouellette, SheWillShootYou.com
Earlier this spring, it was revealed that Marilyn Manson was contributing music to the upcoming final season of FX's 'Sons of Anarchy' and strongly hinted that he would also be making an appearance. It's now been confirmed that Manson will have a recurring role during the show's upcoming seventh season.
Variety reports that Manson will play Ron Tully, an imprisoned white supremacist shot-caller who Jax uses to expand his power base. Though it's not been revealed how many episodes Manson will appear in, it's safe to say that his role is more than just a cameo.
In a statement, Manson says, "'Sons' has been such a big part of my life, as well as my father's. So I was determined to make him proud by being involved in what will probably be remembered as the most amazing piece of television cinema. After all, the very heart of 'SOA' is about that relationship. So, now all I need is a motorcycle."
Show creator Kurt Sutter tweeted earlier this spring that he was listening to one of Manson's new songs, a track that he called "potent, creepy, and cool." He also teased that Manson would appear as "the guy riding the dragon," hinting at a possible drug habit for the character as well.
Manson has previous made guest appearances on HBO's 'Eastbound and Down' and Showtime's 'Californication,' as well as turning up in such films as 'Lost Highway,' 'Jawbreaker' and 'Party Monster.' He also lent his voice to "The Shadow" on ABC's 'Once Upon a Time' last year.
'Sons of Anarchy' kicks off its seventh and final season on FX in September.
See the Worst Rock Tattoos, Including One Awful One of Marilyn Manson: