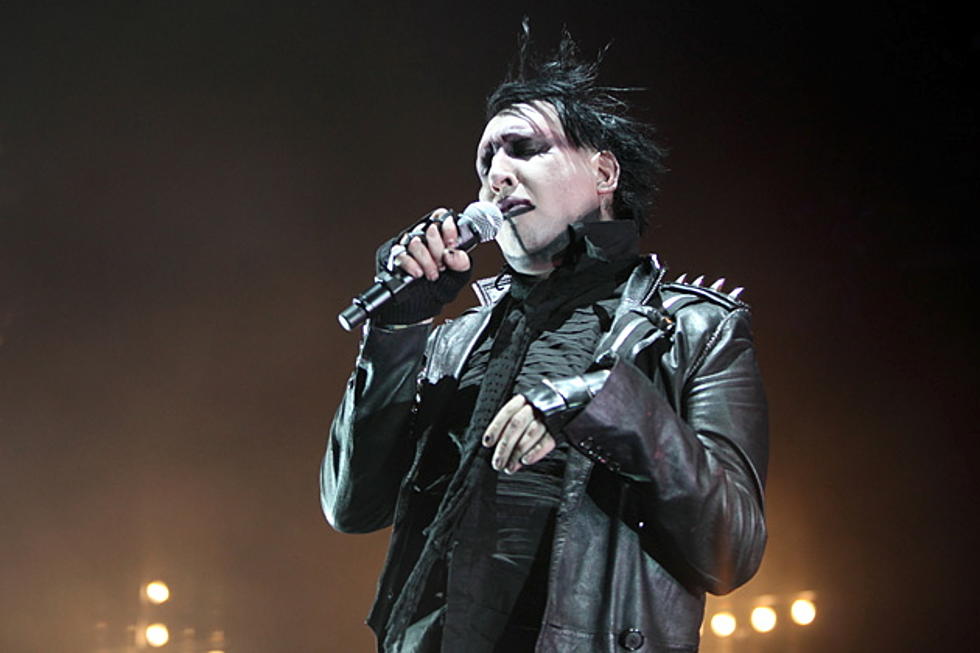 Marilyn Manson Plots New Song + Guest Appearance for Season 7 of 'Sons of Anarchy'
Mary Ouellette, SheWillShootYou.com
Look out Charming, Calif., Marilyn Manson's coming to town. According to 'Sons of Anarchy' creator Kurt Sutter, the controversial rocker will not only be lending a song to the show's seventh season, he'll also be making a guest appearance.
Sutter, who had mentioned earlier this year that Manson would be contributing new music to the TV show, revealed in a new tweet (posted below) that he was listening to one of Manson's new tracks. "Potent, creepy, cool," said Sutter of the song. He also teased a Manson guest turn in the show, adding, "Look for him in season 7. He'll be the guy riding the dragon." The term "riding the dragon" is used for heroin users, so it could be inferred that Manson will be playing a drug addict.
Manson is no stranger to the small screen. Just last year he made a guest appearance on HBO's 'Eastbound & Down' and lent his voice to The Shadow on ABC's 'Once Upon a Time.' He also appeared as himself in Showtime's 'Californication.' And his acting hasn't been limited to TV, as he's also appeared in David Lynch's 'Lost Highway,' 'Jawbreaker' and 'Party Monster' among films.
On the music front, things have lightened up in the past year. Manson's enjoyed a rebound with 2012's 'Born Villain' and continued touring the effort into 2013. Manson and his band will return to the road in late June with dates booked in Russia and Europe into August.